Pride & Prejudice: The Retrial of George Stinney
American Justice's Negligent History of Incarcerating Blacks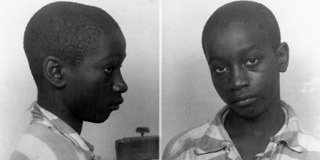 When it comes right down to it, this isn't about whether he did it or didn't.
For, in South Carolina and in just about any other place in the country in 1944, if a white man said a black person committed a crime, than there were no arguments and there certainly were no chance that an African-American defendant would prevail.
While America has come a long way since a 14-year-old black youth, George Stinney, was executed for killing two young white girls, any retrial 70 years later promises to evoke the same pride and prejudice that led to Stinney becoming the youngest person to be executed by the government in the U.S. since the early 1800s.
"We think we have the opportunity here to make a difference and correct a wrong that's been there for 70 years," said defense attorney Matt Burgess, hired by the descendants of Stinney to clear the late young man's name.
"South Carolina still recognizes George Stinney as a murderer and we felt that something needed to be done about that," Burgess said.
However, either ignoring or downplaying the hate-filled climate that permeated America in 1944, the state's prosecutor, Chip Finney, said Stinney's conviction proved legal and justified based on the laws at that time.
Finney, last month, argued against a new trial.
"The fact of the matter is, it happened, and it occurred because of a legal system of justice that was in place and that, for all we know, based on the record, it worked properly," Finney said during a television interview.
On Friday, Feb. 21, a judge hearing the case for a retrial listened to final arguments and is expected to render a decision soon on whether a new trial will be granted.
More than 50 years after the historic March on Washington for Jobs and Freedom and decades after segregation and the civil rights movement, a potential retrial and even the possibility of clearing Stinney's name will likely fall short of removing the scars of so many African-Americans who have been wrongly accused and jailed.
"I'd like to see my state, Alabama, do more proactive things and get to a point where we don't have to be correcting mistakes," said civil rights lawyer Fred Gray, who once represented Rosa Parks.
Gray strongly endorsed a successful pardon petition in 2013 which posthumously exonerated three black men who in 1931 were falsely convicted of raping three white women on a train in Decatur, Ala.
The three men were among a group of nine wrongly convicted blacks in that Alabama case who came to be known as the Scottsboro Boys, because of the location of the alleged crime.
The case eventually led to two landmark Supreme Court rulings, one that required defendants to be tried by juries of their peers and the other requiring that indigent defendants receive competent legal representation.
The Scottsboro Boys faced an all-white jury and, during meetings with a court appointed lawyer before trial; they were surrounded by white police officers.