D.C. Region Steadies as Snowstorm Approaches
WI Web Staff | 1/2/2014, 2:20 p.m.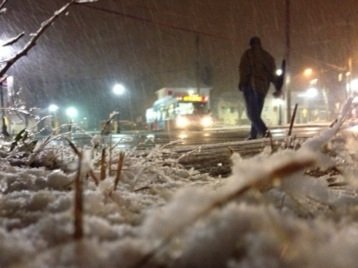 The D.C. region will largely be spared the wrath of the first winter storm of the new year, which is expected to dump more than a foot of snow in some areas of the country as it makes its way Northeast on Thursday.
A winter weather advisory was issued for north of the city from 2 p.m. Thursday until midnight. Forecasters say 1-2 inches of snow may fall beginning Thursday night and lasting into Friday morning.
The District will likely see about an inch of snow or less, but parts of Northern Maryland and West Virginia could receive up to four inches as winds howl and temperatures plummet.
Friday will bring wind gusts up to 40 mph with temperatures in the 20s.
The storm has already wreaked havoc in the Midwest, dropping up to a foot of snow on parts of Michigan and Illinois on Wednesday and triggering scores of flight cancellations.
Up to 14 inches of snow is predicted for the Boston area as the storm heads east, with a blizzard warning issued for Long Island.