O.J. Simpson to Obama: I Have Terminal Cancer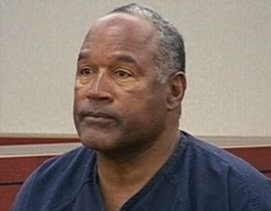 Fearing he may have terminal brain cancer, imprisoned football legend O.J. Simpson has appealed to President Obama for clemency.
In his recent request, Simpson, 66, who's serving a 33-year sentence for kidnapping and robbery, said he should be allowed to leave his Nevada jail cell to go home and die peacefully, according to reports from various news outlets.
Simpson, reportedly convinced he is near death, is being tested for a tumor on his brain to determine whether he has cancer, reports state.
Simpson's health has reportedly deteriorated over the years. In addition to issues with diabetes and substantial weight gain, he stutters and has vision and hearing problems.