Brain Dead Teen Moved from Calif. Hospital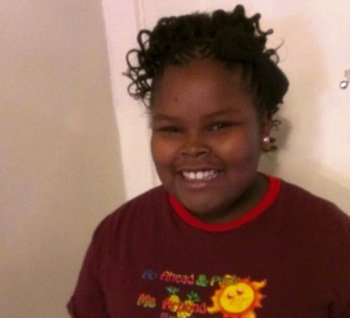 An attorney for the family of Jahi McMath, the 13-year-old girl California girl declared brain dead nearly a month ago, has confirmed that she's been moved from the Children's Hospital of Oakland to undisclosed location.
Jahi was released from the hospital to her mother in a private ambulance shortly before 8 p.m. Sunday, while attached to a ventilator but without a feeding tube.
"We're happy to announce that Jahi has been taken from Children's Hospital and brought to a place where they will use her name instead of calling her a body and where she can get to the starting line instead of where Children's has left her for the past four weeks almost, to the finish line," the attorney, Christopher Dolan, said. "We will not say where she's going for her own safety and for the rights and privacy of the other people."
The teen was declared brain dead on Dec. 12, three days after her tonsils were removed. Doctors and a judge have ruled there is no chance she will awaken.
Dolan said that her situation has been an unusual experience that's brought out the best and worst in people.
"We've had people make threats from around the country [and] it's sad that people act that way," Dolan said. "So for Jahi's sake and those around her, we will not be saying where she's going."
The New Beginnings Community Center in Medford, N.Y., which bills itself as an outpatient rehabilitation center for patients with traumatic brain injuries, has been raised as an option for Jahi's care.
"At this time we're named as the potential facility that Jahi and her family will be coming to, but we will know more details in a couple of hours, and we'll certainly be happy to let you know as we know," said New Beginnings founder Allyson Scerri.
Meanwhile, Jahi's uncle, Omari Sealey, said the family is grateful for the support they've received.
"We're very proud and want to thank everyone to who's supported us and stood in our corner — everyone who cried and prayed for us," he said.