JESSE JACKSON: War on Poverty Wages On
Jesse L. Jackson Sr., Special to The Informer | 1/6/2014, 11:51 p.m.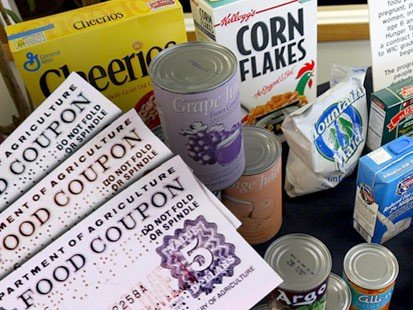 This was neither inevitable nor an act of God. It was the result of policy choices. Technology did not drive inequality. The powerful rigged the rules to benefit the few and not the many. Conservatives argued that the poor were taxing the middle class too much. In fact, the rich and the corporations cut the deal, and stiffed both the middle class and the poor. Few will admit it, but our leaders chose a society of greater inequality and widespread poverty -- and we let them get away with it.
Johnson's agenda still makes sense. Expand Social Security and Medicare to eradicate poverty among the elderly. Raise the minimum wage and empower workers to capture a fair share of the increase in productivity and profits they help to produce. Balance our trade so we make things in America once more. Invest in infant nutrition, early childhood education, and make poor schools the equal of those in more affluent neighborhoods. Target jobs programs for the young and for areas of significant poverty from rural Appalachia to our urban barrios. Guarantee affordable health care for all so that illness does not drive families into bankruptcy and poverty.
As President Johnson said 50 years ago, we are a rich nation, we can afford to do this. And, we've seen that he was also right when he said we can't afford not to.
Keep up with Rev. Jackson and the work of the Rainbow PUSH Coalition at www.rainbowpush.org.