P.G. County Braces For Cold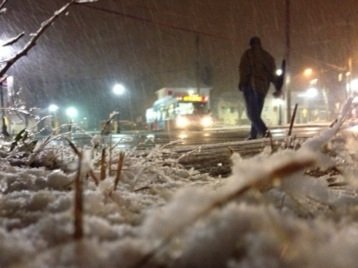 Agencies within Prince George's County are bracing for the impact of record-low temperatures expected to hit the region Tuesday.
County schools officials have already issued a two-hour delay for openings. A wind chill advisory is in effect for the region, as temperatures are expected to reach a high of about 15 degrees Tuesday, and a wind chill of 7 degrees below zero, according to the National Weather Service.
The health department advises residents to limit their time outside and ensure that they have adequate heat and protection from the cold. As temperatures drop, the risk of hypothermia and frostbite increases.
"All residents must take precautionary actions as a primary defense against injuries and illness resulting from extreme cold weather conditions," said health officer Pamela Creekmur. "When exposed to cold weather, our bodies lose heat faster than it can produce it, resulting in bodily injury, illness and even death."
Pepco, one of the region's largest utility companies, is advising residents to prepare an emergency plan and backup kit in case of power outages.
Still, the county Office of Emergency Management is encouraging residents without heat to utilize one of the following local warming centers:
Harmony Hall Regional Center
10701 Livingston Road
Fort Washington, MD 20744
301-203-6040
Suitland Community Park School Center
5600 Regency Lane
Forestville, MD 20747
301-736-3518; TTY 301-203-6030
Bowie Community Center
3209 Stonybrook Drive
Bowie, MD 20715
301-464-1737
Seat Pleasant Activity Center
5720 Addison Road
Seat Pleasant, MD 20743
301-773-6685; TTY 301-218-6768
Kentland Community Center Park
2411 Pinebrook Avenue
Landover, MD 20785
301-386-2278; TTY 301-445-4512
Deerfield Run Community Center
13000 Laurel-Bowie Road
Laurel, MD 20708
301-953-7882; TTY 301-445-4512