BEN CHAVIS: 2016 Dream Ticket — Hillary and Michelle
Benjamin F. Chavis Jr. | 1/8/2014, 3 p.m.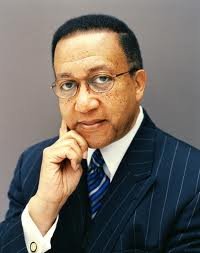 Let's be clear: they should not be elected because they are women; they should be elected because they are qualified to lead our nation. And those who profess to have a problem with electing two women didn't complain when we've elected two men throughout the history of this nation.
We all remember the tremendous surge in voter turnout in 2008 and again in 2012. And we know what created that enthusiasm. There are real repressive forces, however, that are now at work to increase systematic efforts to suppress voting rights and voter turnout for both the mid-term 2014 and 2016 national elections. We cannot afford to go backwards. We need to need to keep the forward thrust of the progress of the Obama-Biden administration into a Clinton-Obama administration in 2016. The future of America and the world will once again be at stake.
The political and public discourse will need a new stimulus in order to arouse a massive turnout of voters who will be committed to a progressive agenda and further socioeconomic transformation of our society and nation into a better place. What's your view? Who will you support? Who will you vote for? Let the debate begin.
"Forward ever, backward never!" This is not a time for cynicism or pessimism. We must envision the future for tomorrow out of how we see the present today. I see the Hillary Clinton-Michell Obama ticket as a winning ticket for 2016.
Benjamin F. Chavis Jr. is President of Education Online Services Corporation and the Hip-Hop Summit Action Network and can be reached at http://drbenjaminfchavisjr.wix.com/drbfc.