D.C. Political Roundup: Gray Kicks Off Campaign in Ward 8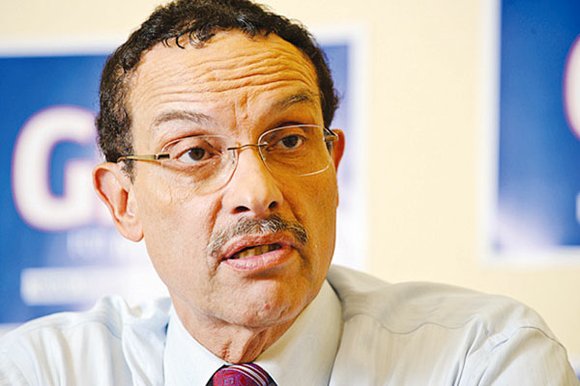 D.C. Mayor Vincent Gray (D) is set to officially begin his campaign in a ward he won overwhelmingly in 2010.
It's no surprise that Ward 8 in Southeast will once again lead the day, at the Town Hall Education Arts Recreation Campus (THEARC). The mayor will start the less than three month journey to win the Tuesday, April 1 Democratic Party primary on his old stomping ground.
"We are launching our campaign with a kickoff event at noon on January 11," Chuck Thies, the campaign manager for Gray, said. "Vince is looking forward to seeing you at THEARC."
Gray, 71, is the last of the top-tier candidates for mayor to begin his bid for the Democratic nomination. In 2010, he won Ward 8 easily in the September Democratic mayoral primary with 82.10 percent of the vote, surpassed only by Ward 7 – where he resides – that handed him 82.26 percent. 
Thies, 46, said that the choice of THEARC is appropriate given its reputation as a place where important events occur.
"President Obama has used its stage to host discussions on fatherhood and the economy," he said. "First lady Michelle Obama has promoted healthy eating and nutrition at THEARC. We are delighted to be launching our campaign at THEARC, a gorgeous facility supported by an exemplary organization whose mission it is to improve the quality of life for children and adults residing in the east end of our city."
Cheh to Run Unopposed
D.C. Council member Mary Cheh (D-Ward 3) is apparently running unopposed for her third term in the John A. Wilson Building in Northwest.
The District of Columbia Board of Elections reported that no candidates have emerged to oppose Cheh, 63, in the Democratic Party primary on Tuesday, April 1. The Republican, D.C. Statehood Green and Libertarian parties did not have anyone submit petitions to get on the April 1 ballot, either and the council member thinks she knows why.
"I do what I think is best for the residents of Ward 3," Cheh said. "I base my decisions on what I believe are in their best interests."
Some political observers speculated that Cheh would have a serious run for her job in April because of her support for Vincent Gray in the 2010 mayoral race. Ward 3 polled 79.41 percent of the vote for D.C. Mayor Adrian Fenty in the September Democratic mayoral primary that year while Gray, the victor in the race, got only 20 percent.
However, no one from the Fenty camp has emerged to take her on. Cheh isn't surprised, though.
"The people of the ward, I think, see me as an honest and hard-working council member," she said. "There have been no major complaints during my service. I bring sound judgment to every issue I address."
Cheh, who has called for Gray's resignation due to the ongoing investigation into the 2010 mayoral campaign, said that she will not get involved in the mayor's race.
"I am out of the endorsement business," she said. 
 
Norton Praises Frank Wolf
 D.C. Del. Eleanor Holmes Norton (D) recently praised a Republican colleague who will not run for re-election to the U.S. Congress for his work in supporting the District and human rights.
U.S. Rep. Frank Wolf (R-Va.) said in December that he will not run for an 18th term. Norton said that Wolf, 74, will be missed on Capitol Hill.
"The regional delegation will especially miss Frank Wolf for the important role he has played as a senior appropriator in many areas of concern, particularly transportation and federal employee issues," said Norton, 76. "The District will miss Frank, who often supported our city, particularly for our House voting bill."
Wolf distinguished himself as a champion for human rights as he pressed for the genocide in the Darfur region of the Sudan to end and worked to stop human trafficking. The congressman is the co-chair of the House's caucus that deals with human rights.
Norton said that Wolf's type of bipartisan politics is rare and she's happy that he will continue his work outside of Congress.
"The House and the nation will miss Frank's effectiveness in working with colleagues on both sides of the aisle, which distinguished itself from the extremism of the Tea Party," the delegate said.