LETTERS TO THE EDITOR: It's Time to Get Involved
1/8/2014, 3 p.m.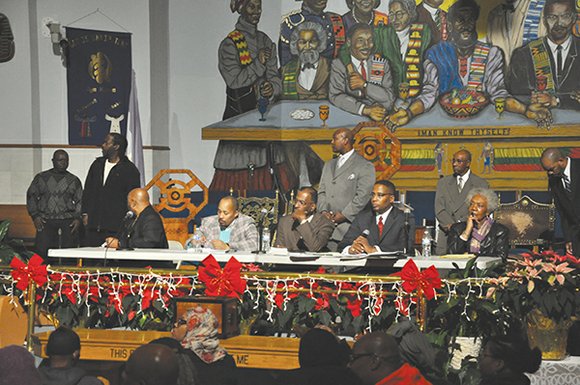 After reading Barrington Salmon's article "Concerned Residents Decry Gentrification," Dec. 19, 2013, I became a little angry and at the same time felt somewhat guilty. Angry because everything that was discussed at the forum with regards to people moving to your neighborhood trying to make you feel uncomfortable, and looking at you as if you don't belong, I can see happening in my own neighborhood.
On the other hand it made me feel guilty because I've lived in my neighborhood for almost 20 years and I think I have been to only one ANC meeting in that time. The whole idea of Washington, D.C., being a sleepy little southern town is gone forever. These new residents believe in organizing, they create neighborhood blogs and list serves, and they definitely go to all the meetings, ANC, schools, and community.
The way I see it my only option will be to get involved, join these blogs and list serves. And I will start going to the ANC and community meetings, I will make sure my concerns are at least heard, because I am not going anywhere anytime soon.
James K. Washburn
Washington, D.C.
Hats off to Malcolm-Jamal Warner
Having just seen "Guess Who's Coming to Dinner" at Arena Stage a few days ago, I reflected on the 1967 movie version. I agree with Eve Ferguson that Sydney Poitier's portrayal of the character Dr. John Prentice is truly inimitable, but I feel that Malcolm-Jamal Warner did a fantastic job in the current Stage production.

Of course, no one can capture the forceful dignity of Poitier in the film, but given the reworking of the story for the Arena Stage production, I think that Warner was a perfect choice for the role that he played. As for the character Tillie, I felt that it was a bit overdone in this play. She appeared just a bit too sassy to be believable.

All in all, I enjoyed the play, but I thought the humor, much of which was missing in the film, could have been played down, because the audience laughed sometimes at lines that were not meant to be funny. This is a serious subject, and, as Ms. Ferguson states in her review, the controversy is still very much alive today, no matter how many interracial relationships we see around us.
Sharon Metcalf
Washington, D.C.