'Tis the Season for Black Nonprofits to Suffer
Janell Ross, Special to the Informer from New America Media | 1/8/2014, 3 p.m.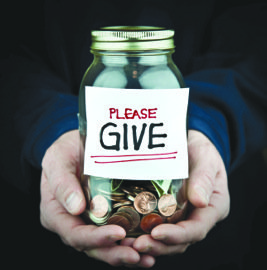 "We are not going to get into a battle with the church, but perhaps we do need to partner more closely to find ways to share some of the charitable dollars and attention," said Kimbrough. "The data doesn't lie. That's where the money is going."
Back in Washington, D.C., Duncan found herself reaching the same conclusion as Kimbrough: Churches may be a new and important font of support.
This summer, the African Continuum was one of a small group of theater companies selected to stage a play about the four little girls killed at Birmingham's 16th Street Baptist Church. As a D.C.-based theater troupe, the African Continuum had the opportunity to perform Four Little Girls inside the John F. Kennedy Center for the Performing Arts. It drew an overflow crowd. And, in a series of D.C.-area churches where the performance was also live-streamed, the play drew significant audiences, Duncan said.
"Those church-viewing rooms seem to have generated a lot of interest in what we're doing," said Duncan. "I think that's even generated a few three-figure donations. And while we can't put on a play without a major gift, I think we really accomplished something. We are on their radar."
Janell Ross is a reporter in New York who covers political and economic issues. She is working on a book about race, economic inequality and the recession, due to be published by Beacon Press next year.