Amiri Baraka, 79, Renowned Artist and Activist, Dies
WI Web Staff | 1/9/2014, 4:45 p.m.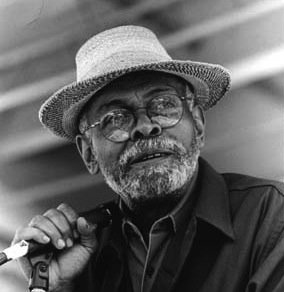 Amiri Baraka, the longtime activist and former poet laureate of New Jersey, died at Newark Beth Israel Medical Center in Thursday, officials confirmed. He was 79.
Baraka, who had long battled diabetes, was hospitalized in December, the Associated Press reported.
Born Everett LeRoi Jones on Oct. 7, 1934, in Newark, he attended New York University and Howard University. He served in the Air Force for more than two years, but received a dishonorable discharge for possessing communist writings. He went on to author several books of poetry and taught at a number of universities.
His fiery writings made him a polarizing figure, as he as was both beloved and reviled. As one of the founders of the Black Arts Movement, he was revered as a hero in the black community. But the combative and provocative nature of his art led to some labeling him as homophobic and misogynistic.
His brief period as New Jersey's poet laureate was marked by controversy over a public reading of his poem "Somebody Blew Up America," which implicated Israelis in the Sept. 11 attack on the World Trade Center in New York.