P.G. County's Maxwell Named National Finalist for Top Superintendent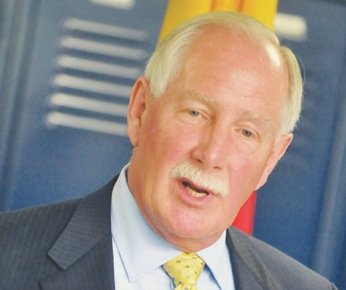 The CEO of Prince George's County Public Schools has been named a finalist for the 2014 National Superintendent of the Year by the American Association of School Administrators.
Kevin M. Maxwell is one of four finalists selected by the association, which recognizes superintendents for their leadership, dedication to academic excellence and ability to engage stakeholders in education.
The winner will be announced during the organization's National Conference on Education, which will take place Feb. 13-15 in Nashville, Tenn. Additionally, a $10,000 college scholarship will be presented in the name of this year's honoree to a student in the high school from which the superintendent graduated, or the school now serving the same area.
Maxwell was selected in June to head Prince George's school system after serving as the Anne Arundel County schools superintendent for seven years.
"It is gratifying to know that Prince George's County selected not just Maryland's best superintendent, but one of the country's top superintendents to lead our school system," said County Executive Rushern L. Baker III (D), who hand-picked Maxwell for the position after he was granted authority to select a schools system leader by state legislators.
Before taking the reins in Anne Arundel County, Maxwell was a teacher and principal in Prince George's County for 20 years. In 2013, he was named the state's superintendent of the year by the Public School Superintendents' Association of Maryland for his work in Anne Arundel County.
"We are extremely proud of Dr. Maxwell's leadership and the designation of being considered a finalist for the AASA 2014 Superintendent of the Year Award," said Segun Eubanks, chair of the county board of education. "We are proud to have a life-long Prince Georgian and truly accomplished education leader at the helm and together, we are on a journey to greatness here in Prince George's County."
For more Prince George's County/Maryland news, follow @JoshuaGarnerDC on Twitter.