Franklin McCain, 73, Member of 'Greensboro Four,' Dies
WI Web Staff | 1/10/2014, 2:10 p.m.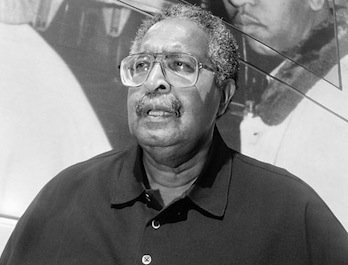 Franklin McCain, one of the "Greensboro Four" who helped end segregation in the South by sitting at a whites-only lunch counter in North Carolina, has died. He was 73.
The civil rights icon's son said he died of respiratory complications late Thursday, the Associated Press reported.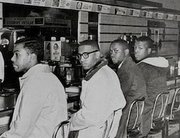 McCain and three fellow freshmen students from North Carolina A&T State University — Joseph McNeil, Ezell Blair Jr. and David Richmond — spurred a national movement when they refused to move from a segregated counter in a Woolworth's department store on Feb. 1, 1960, after they were denied service.
The four continued the nonviolent demonstration for a week, returning to the store each day with hundreds joining them in protest. Similar sit-ins were subsequently staged in cities nationwide, and President Eisenhower eventually weighed in on the controversy.
The Woolworth's lunch counter in Greensboro was desegregated on July 25, 1960.
McCain, who became a research chemist, was member of the North Carolina University system's board of governors. He has held several leadership positions, including chair of A&T's board of trustees. In 1993, he received the Nancy Susan Reynolds Award for leadership.
Richmond died of lung cancer in 1990.