Robert Freeman Exhibit on Display at Zenith Gallery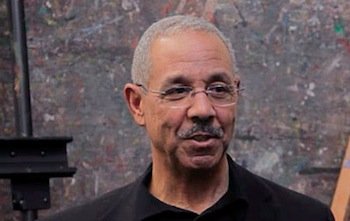 The works of renowned artist Robert Freeman will be on display through March 1 at the Zenith Gallery in Northwest.
The exhibit, titled "The Powerful Strokes of Robert Freeman," is a collective showcase of Freeman's trademark skill in the use of large brushstrokes, color and gesture which combine to give his vivid and powerful paintings movement and personality.
Freeman, whose interest in becoming an artist began in childhood, said in an interview that as an up-and-coming art student, it was difficult for him to see other African-American artists as role models.
"But this has all changed now," he said. "Museums across the country have seen the need to incorporate African-American art into the whole fabric of the museum, and to really show the culture that has been void in their collections."
Freeman's works have been displayed nationally for more than 40 years in numerous major collections, including Boston's Museum of Fine Arts, Brown University and the DeCordova Museum. He has traditionally focused on interactions between people and creating characters that tell the story of who they are.
He earned his bachelor's and master's degrees in fine arts degree from Boston University and in 1997 received the school's Distinguished Alumni Award.
Freeman's art is also exhibited in the Freedom Place Collection, which features the works of prominent African-American artists such as Benny Andrews, Romare Bearden, Alma Thomas and Richard Yarde.
A "Meet the Artist" reception will be held from 3 p.m. to 7 p.m., on Saturday, Jan. 11 at the Zenith Gallery, located at 1429 Iris Street NW. The gallery is open from noon to 6 p.m., Friday and Saturday. Other times are available by appointment by calling 202-783-2963 or emailing margery@zenithgallery.com.