Indique Hair to Launch Boutique in D.C. Region
1/13/2014, noon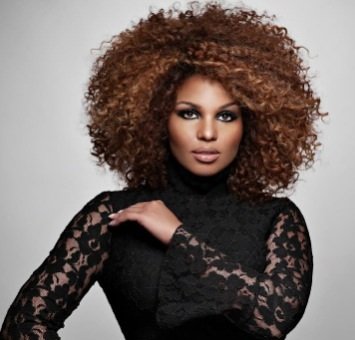 SILVER SPRING, Md. — Indique Hair, one of the leading premium hair extension brands in the global market, is thrilled to announce that it will open the doors to its 12th boutique location in Silver Spring.
There will be an official grand opening and ribbon-cutting ceremony on Saturday, Feb. 1 from 1 p.m. to 5 p.m.
Hosted by Indique co-founder and creative director Ericka Dotson, the grand opening will feature Indique Hair on live models, coveted Indique featured stylists from the D.C. region, a signature pink carpet, delicious cocktails, exclusive guest discounts for purchases, complimentary hair giveaways, and much more. The first 10 women to arrive will receive a free tube of hair.
Dotson, a native of Austin, Texas, was inspired to help build Indique into a powerhouse beauty brand by clients to fill the void in the hair extension industry with a premier, knowledgeable and customer-oriented business.
For the second year in a row, Indique was recognized as one of the fastest growing companies in America by the Inc. 5000, placing at #657 on the list.
With locations already established in Brooklyn, Soho, Pelham and Little Neck in New York, New Jersey, Philadelphia, Chicago, Boston, Houston and South Africa, Dotson is thrilled to launch the 12th location in the D.C. region.
"The Silver Spring boutique opening is near and dear to my heart," Dotson said. "I'm a Howard alum, and I'm honored to bring the Indique experience to the place I called home during my college days. We are thrilled that this boutique will serve the D.C., Maryland and Virginia areas."
The downtown Silver Spring location will offer the entire Indique Hair line including the BOUNCE Collection™, a collection of steam permed virgin Indian hair; the SEA™ Collection, a collection of South East Asian hair; the HYSTERIA Collection™ which features colored Indian hair, the company's flagship line; the PURE Collection™; STUDIO™ a collection of innovative, quick and easily-applied hair extensions; and the KERATIQUE™ Collection, a line of Keratin-Tip Virgin Indian Hair Extensions.
For more information on Indique Hair, visit www.indiquehair.com. Join the social media conversation with the Twitter/Instagram handle @ILoveIndique and use the hashtag #IndiqueSilverSpring.