LETTERS TO THE EDITOR: Can the GOP be Trusted?
1/15/2014, 3 p.m.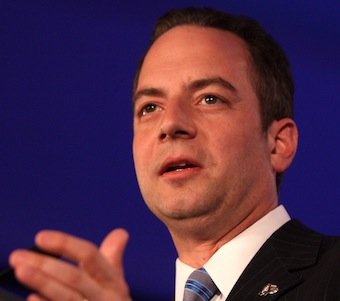 I am a loyal reader of your paper, and one of my favorite columns is Business Exchange by William Reed. Every week he seems to write something that causes me to really take an in-depth look at how I would normally view political and social topics. Reed's column in the January 9, 2014 edition, "Boosting GOP's Black Outreach" is a prime example. As an African American who has always voted for the Democratic candidate in every election I've voted in, that article provides some interesting points to consider.

When I look at the Republican Party and what they say they believe in, it's very close to what I've always felt I believe in: strong religious faith, family, and a strong work ethic. I have always believed that one should work for what they get, but I also believe in being compassionate. That's where the dominant voices coming from the GOP differ with me. They are just such hardliners – small government and no taxes. Even the Black Republicans voice carries that same message.
I am saying all of this to say I think a lot more blacks would vote for some of the Republican candidates if those candidates would show just a little more compassion, and believe in what they say. And that's where the problem comes in: Can blacks trust what the GOP says?
Jason Henderson
Washington, D.C.
A County on the Rise
Congratulations to all the people who live and work in Prince George's County. Your article by Joshua Garner, "Prince George's Crime Reaches Record Low," (January 9, 2014 edition) is a testament to what can be done if citizens and law enforcement work together.
For years Prince George's County had a level of mistrust between the black community and its police department, and for some very legitimate reasons. But after reading Mr. Garner's article, there seems to be a level of trust that has been built. It reminds me of Washington, D.C. back when Marion Barry first became mayor. He had to work hard to forge a relationship of trust between the community and the police force. That eventually led to downtown opening up, then people started coming back into town after dark, and the rest is history.
Hopefully, the same will happen in Prince George's County. Great things are happening in the county, and if it continues to progress, Prince George's County will certainly be a shining star among our local counties.
Paul Wright
Suitland, Md.