MLK: 1964 the Year a Freedom Fighter became Nobel Peace Prize Laureate
Charlene Crowell, Special to The Informer | 1/15/2014, 3 p.m.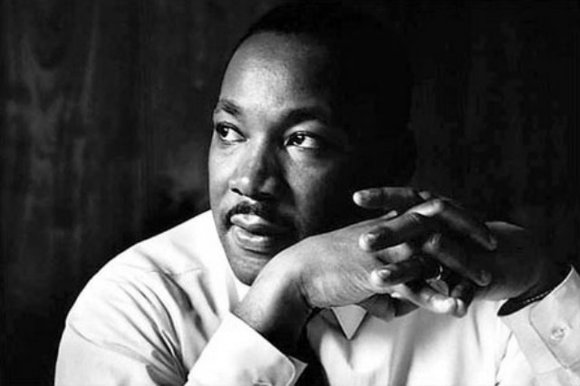 Although youth of nearly every generation have been advised — if not warned — to develop maturity with age, the life of Dr. Martin Luther King Jr. is testament that wisdom guided by principals can bring global achievement and progress — even in youth. 
At the age of 19, he graduated with a Bachelor's degree in sociology from Atlanta's Morehouse College. In 1955 and at the age of 26, he earned a Ph.D. in Systematic Theology from Boston University. And on December 10, 1964 in Oslo, Norway, Dr. King at age 35 became a Nobel Peace Prize Laureate.  
 Today, nearly 50 years ago, Dr. King remains one of only 64 Laureates to singularly receive this esteemed honor. Prior to 1964, no Peace Prize had been awarded for 16 years since 1901 including during World Wars I (1914-1918) and II (1939-1945).
 Created through the 1895 last will and testament of Alfred Nobel, the Nobel Peace Prize honors "the person who shall have done the most or the best work for fraternity between nations, for the abolition or reduction of standing armies and for the holding and promotion of peace congresses."
Gunnar Jahn, who presented the honor as chairman of the Nobel Committee, said of Dr. King, "He is the first person in the Western world to have shown us that a struggle can be waged without violence. He is the first to make the message of brotherly love a reality in the course of his struggle, and he has brought this message to all men, to all nations and races.

"Today we pay tribute to Martin Luther King, the man who has never abandoned his faith in the unarmed struggle he is waging, who has suffered for his faith, who has been imprisoned on many occasions, whose home has been subject to bomb attacks, whose life and the lives of his family have been threatened, and who nevertheless has never faltered."

Jahn's remarks also spoke of Dr. King as "an undaunted champion of peace" and added that "his own struggle is a clarion call to all who work for peace."
 In his acceptance remarks, the oratorical skills and Baptist cadence that characterized so many of Dr. King's speeches emerged to reach yet another zenith. His words also hearkened back to the justice journey that began nine years earlier in Montgomery, Alabama.
 "I accept the Nobel Prize for Peace at a moment when 22 million Negroes of the United States of America are engaged in a creative battle to end the long night of racial injustice. I accept this award on behalf of a civil rights movement which is moving with determination and a majestic scorn for risk and danger to establish a reign of freedom and a rule of justice."
 "The tortuous road which has led from Montgomery, Alabama to Oslo bears witness to this truth", continued Dr. King. "This is a road over which millions of Negroes are travelling to find a new sense of dignity. This same road has opened for all Americans a new era of progress and hope. It has led to a new Civil Rights Bill, and it will, I am convinced, be widened and lengthened into a super highway of justice as Negro and white men in increasing numbers create alliances to overcome their common problems."
Presented with a gold commemorative medallion, the Nobel Peace Prize also included a $54,600 check. Dr. King forfeited all of these funds to the continuing efforts of six organizations: the American Foundation on Non-Violence, Congress on Racial Equality (CORE), NAACP, National Council of Negro Women, Student Non-Violent Coordinating Committee (SNNC) and the Southern Christian Leadership Conference (SCLC).
  The following day, January 11, 1964, Dr. King was a guest lecturer at the University of Oslo where his voice and dedication to the eradication of global poverty was raised once more. 
 "The rich nations must use their vast resources of wealth to develop the under-developed, school the unschooled, and feed the unfed. Ultimately a great nation is a compassionate nation. No individual or nation can be great if it does not have a concern for 'the least of these.'"
Charlene Crowell is a freelance journalist based in Durham, N.C. She is also a two-time honoree of the National Newspaper Publishers Association.