MLK and Mandela: Keepers of the Flame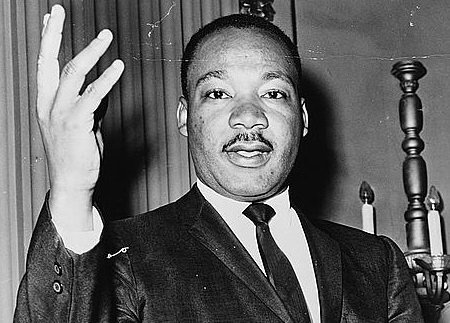 When former South African President Nelson R. Mandela died on Dec. 5, more often than not, admirers mentioned the name of the Rev. Dr. Martin Luther King in the same breath.
And on the eve of the King holiday, as people contemplate the arc and scope of their lives, there are the inevitable comparisons between these iconic men.
Mandela and King were each awarded the Nobel Peace Prize; they fought against state-sponsored terrorism launched against black people in different parts of the world; each man patterned their struggle against racist systems on the Gandhian model, although Mandela later changed tactics; they were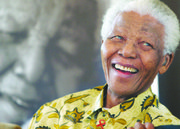 both larger-than-life, influenced significant segments of their respective countries and by their sheer will, formed South Africa and the United States along a very different path racially and socially. Each paid a heavy and tragic price for their convictions and activism, with King being assassinated in 1968 at age 39, and Mandela sentenced to life in prison and spending 27 years behind bars. Further, there are few people in the world unaware of either Mandela or King.
Longtime trade unionist William "Bill" Lucy said the ties between the men are significant, with each confronting issues of race while seeking independence and self-sufficiency for their people. What is even more telling, he added, is that King and Mandela moved forward even though there was no clear indication they would be victorious in their efforts.
King and Mandela never met, but Mandela spoke often of the effect King had on him and on a visit to the U.S. after his release from prison quoted King in an address to Congress saying he and his fellow South Africans were "free at last."
King rose to prominence when as a 26-year-old he led the Montgomery Bus Boycott in 1955. The 381-day boycott began when seamstress Rosa Parks defied a bus driver's demand that she move to the back of the bus so that whites could sit in the forward section of the vehicle. Blacks in Montgomery coalesced around the effort to fight back the best way they knew.
King friend and associate Julian Bond, during a lecture at Gallaudet University last year, said African Americans in the U.S. battled a tripartite system of oppression – economic, political, and personal.
"It was state supported private terror and ritual human sacrifice carried out by the state and citizens," Bond said.

Similarly, Mandela at 25 joined the African National and became the leader and public face of the anti-apartheid struggle. He rose to prominence in 1952 during what became known as the Defiance Campaign where he and ANC leaders and allies orchestrated a three-day national workers' strike. Mandela was arrested and sentenced to five years in prison.
It was no different in South Africa, where Black South Africans and people of color were robbed of their citizenship and constitutional rights and non-whites were denied political representation and segregated along educational, medical, public service and other lines. And when they resisted, they were slaughtered too.
In writing about Nelson Mandela shortly after his death, TransAfrica Forum's president, Nicole Lee could well have been talking about King too.
"As we came together to plan the national memorial service of our world's father, Nelson Rolihlahla Mandela, it dawned on me that we were planning the impossible," she said. "We were trying to package what could never fit in a box. No one title could completely encapsulate Mandela. He was a freedom fighter, a visionary, a change agent. He was an attorney, a dissident, a contrary-spirit. He was a target, an outlier, a misfit. It is too tempting, especially as we are grieving his passing, to make Mandela look like how we desire to see him. It is time to look at him for all he was."