Pot Takes a Step Closer to Decriminalization in D.C.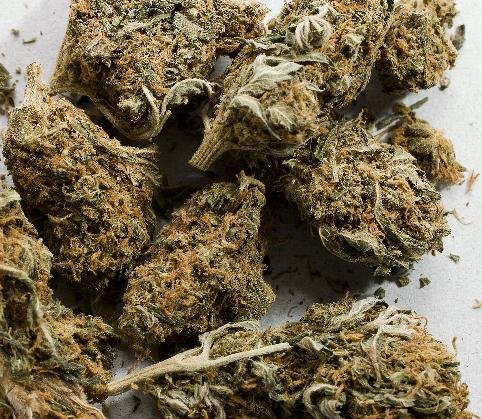 The D.C. Council committee that deals with public safety issues approved a bill Wednesday that would make possessing and using marijuana a civil — rather than a criminal — offense.
The Committee on Judiciary and Public Safety, chaired by Tommy Wells (D-Ward 6), passed the "Marijuana Possession Decriminalization Amendment of 2014" by a vote of 5-0, with fellow council members Jack Evans (D-Ward 2), Mary Cheh (D-Ward 3), Muriel Bowser (D-Ward 4) and Anita Bonds (D-At Large) supporting it.
The bill will go to the full council for approval.
Wells, a mayoral candidate, said that marijuana arrests are unfair to the poor and minorities in the city.
"The undeniable racial disparities in arrests for the possession of small amounts of marijuana have had a disproportionate socioeconomic impact," he said. "We have to take action to decriminalize possession of an ounce or less of marijuana and reform our criminal justice system."
If passed, the bill would eliminate all criminal penalties for possession of one ounce or less of marijuana, replacing them with a civil fine and seizure of the drug. In the city, possession of any amount of marijuana is currently a misdemeanor punishable by up to six months in jail and/or fines as much as $1,000.
Bowser said that she does not want the District to become a city of open-air drug markets. Cheh understood Bowser's concerns but said that the bill is trying to correct a wrong.
"We want to make sure that simple possession of marijuana does not destroy someone's life," Cheh said.
The District has a higher marijuana arrest rate than any other state-level jurisdiction, which are 846 arrests per 100,000. Studies have consistently shown that blacks are four times more likely than whites to be arrested for marijuana possession.
The arrests for possession of marijuana have significantly contributed to the fact that approximately 60,000 District residents — 10 percent of the city's population — have criminal records. That has led to accusations from criminal justice activists that there is discrimination in employment and housing against residents with records.
Bowser, who is also running for mayor, expressed concerns about sellers of marijuana and whether they will face civil or criminal penalties. Wells said that sellers of marijuana are criminally in violation of the law and are subject to prosecution but purchasers will face a civil fine.
Wells said that some District employees such as law enforcement officers will not be allowed to possess marijuana, as is the law presently. He said that D.C. Police Chief Cathy Lanier has not stated any objections of his bill to him personally.
D.C. Mayor Vincent Gray (D) said he has not seen Wells' bill but supports decriminalization of marijuana.
"There are far too many of our people in our jails," he said.