Suggestive Appearances Make Up for Lack of Talent
Beyonce, Rihanna, Others Try to Compensate for Shortcomings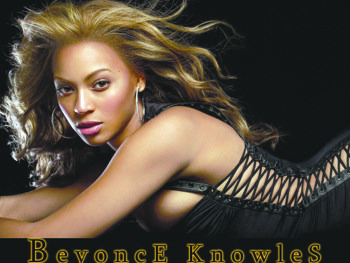 Simply put, pop star Beyonce's new album counts as another attempt to sell an age-old idea instead of substance in a world heavy on video vixens and extremely light on musical talent.
Sure, at first glance and with heavy make-up, Beyonce scores a 10 on just about any man's radar.
There's little question that many a man has done a double take at the sight of the former Destiny's Child lead singer sashaying onto a stage, flaunting cleavage with a little sweat dripping from her T-shirt?
However, just like the arguably lesser-talented Rihanna, Nicki Minaj, Lady Gaga, and even those of questionable vocal talents, such as Miley Cyrus and Britney Spears; Beyonce has left absolutely nothing to the imagination.
The cover of her latest CD, "The Visual Album," virtually moons those who pick it up and the lyrics contained in the 17-song disc seem to belong not atop the Billboard charts, but in the bowels of a gutter.
It isn't new when female performers use their god-given – or surgically-enhanced assets to draw more attention to them than whatever vocals they can lay down; we all know that Madonna became a superstar, in large part, because of her perceived sexiness and not necessarily because of any greatness associated with, "Like a Virgin," her 1984 hit song.
Today, there have been countless times when the public has seen Rihanna's tattooed derriere or those of Lady Gaga, Nicki Minaj or Britney Spears.
Through photos each has regularly provided to the media or posted on Twitter, Facebook and Instagram, these women have shown little restraint in displaying all that the imagination could possibly conjure.
"Calling this liberating is just another marketing ploy to rationalize the fact that sex sells," said author and journalist Peter Bailey, host of NBC's late night television show, "Nite Cap."
"But, it's a lazy sell," said Bailey, 33.
"I'll bet my last dollar that women such as Michelle Obama, Maya Angelou, Oprah Winfrey and my mother would be offended if that message of female liberation is defined by Miley Cyrus twerking," he said.
Oddly enough, Bailey continued, it's demeaning to men as well because it plays into an old myth that males are, by nature, slaves to their libido.
"You get these beautiful young singers with amazing voices that start out squeaky clean and get a makeover and become vamps," said Pippa Smith, founder of Safer Media, a Great Britain based organization that seeks to reduce the harmful effects of the entertainment media on children, families and society.
In just one week, Beyonce sold about a million copies of her new CD, which contains lyrics that are more than just racy, but words that simply cannot be printed in a family newspaper.
Instead of being recognized for their music, these women have gained more fame because of their bikini photos they place on the web and how vulgar their lyrics and videos can be.
Fact is, how many Rihanna songs can a person name? How about a Minaj record or even one from Miley Cyrus, the barely legal former Hanna Montana star who's obviously decided that suggestive antics can compensate for her obvious lack of talent.