Suggestive Appearances Make Up for Lack of Talent
Beyonce, Rihanna, Others Try to Compensate for Shortcomings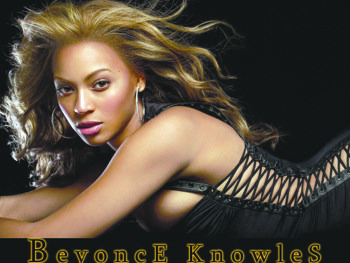 Minaj, 31, who briefly worked as a judge on "American Idol," has become this generation's Lil' Kim, who barely covered her breasts at a 1999 MTV awards show to which pop legend Diane Ross famously said, "Just wanted to see that I wasn't imagining anything."
However, today's pop stars have left nothing to the imagination.
Rashida Jones, the daughter of legendary music producer Quincy Jones and star of the NBC television series, "Parks and Recreation," implored the ladies of pop to "stop acting like [street walkers]."
Jones isn't alone.
Rock stars "Kings of Leon," also have criticized the behavior of today's female pop stars, saying the women set a terrible example for young fans.
"It's not even music anymore," said singer and bass guitarist Matthew Followill, 29. "It feels like the end of the world."
Followill's band mate and cousin, Jared Followill, said seeing the behavior of the women have literally made him ill.
"They make me cringe," said Jared Followill, 27. "Not even just because they're taking their clothes off, it's the whole thing, the dance moves, it's not good."
Criticism also has even come from unlikely sources, such as singer Katy Perry, who's known for racy performances and clothing.
"Everybody is getting naked," said Perry, 29.
"I mean, I've been naked before but I don't feel like I have to always get naked to be noticed. I'm talking about all of them. I mean, it's like everybody's so naked. Put it away and become an inspiration to female fans. We know you've got it. I've got it too. I'm just saying sometimes it's nice to play that card but also it's nice to play other cards."