Alexandria May Stop Naming Streets after Confederates
Margaret Summers | 1/15/2014, 2 p.m. | Updated on 1/22/2014, 3 p.m.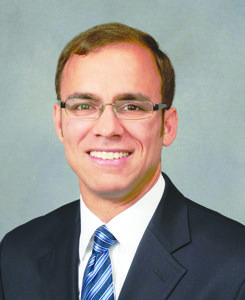 A little-known part of the Alexandria, Va. city code may be coming to an end. The Alexandria City Council is considering eliminating a section of the Code requiring all new north-south roads to be named for Confederate military leaders.
The legislation would also eliminate the naming of Alexandria's streets which run in a general east-west direction after prominent persons or places in American history. It does not change the streets already named for Confederate military officers.
"This is part of a larger effort we have underway to review and repeal old parts of the City Code," said Justin M. Wilson, 34, the city council member who introduced the measure on Jan. 14, to stop the practice. Wilson said the section of the Code regarding street names was discovered in the course of an overall City Code review.
"This Code section is clearly anachronistic in our city in 2014," Wilson said of the streets-naming section, which was enacted in 1963. "There is no effort to rename existing streets [in Alexandria] at this time, given the cost and disruption of doing so. But [ending this section of the Code] will ensure that any new streets are named after figures representing the full history of our city in the future."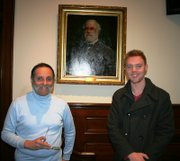 Wilson said that there has been no opposition to his bill. "The ordinance was advanced on January 14 on First Reading by a 7-0 vote, including the Mayor [William D. Euille]," he said.
Eugene R. Thompson, 68, an Alexandria resident with an African-American history museum background, agrees that there should be no City Code requirement that new streets be named for Confederate officers. "If a street needs a name, any citizen of Alexandria should have the right to suggest names, with the city council having approval of those names," he said.
"As an African-American growing up in this Southern city, I never thought that we would have streets named for African-Americans," Thompson added. "Today we have streets named for Mayor Euille, Police Chief Earl Cook, and former school board president Ferdinand Day [among others]. I applaud Councilman Wilson's suggestion to drop the [new streets named for Confederate officers] requirement."
Whether the measure remains unopposed as it heads to a final city council vote later this month is difficult to determine, said Toni-Michelle C. Travis, associate professor of Government and Politics at George Mason University in Fairfax, Va. "There's certainly a contingent that will probably want that section of the Code retained," she said.
"History is revered in Virginia. It's really important," said Travis. "Remember the controversy generated when Virginia's Lee-Jackson state holiday was Lee-Jackson-King Day, observing together the birthdates of Confederate military officers Robert E. Lee and Thomas 'Stonewall' Jackson with that of Dr. King." The practice ended in 2000, when Virginia's General Assembly voted for the Commonwealth to observe Lee-Jackson Day as a separate holiday on the Friday before the Monday in January when the King federal holiday is observed. Virginia remains the only state with an official holiday honoring Lee and Jackson, both of whom owned slaves.
"The South did not win the Civil War. Virginia had the better generals [than the Union troops], but it didn't have the resources to win," said Travis. "Despite that, the Civil War is not over in some people's minds. I can see organizations like the Sons of Confederate Veterans opposing the bill."
Travis said that Democratic Commonwealth elected officials like Attorney General Mark Herring would probably support ending Alexandria's street naming practice. "But if [Republican] Ken Cuccinelli was still the Attorney General, there may have been opposition [from Va.'s Attorney General's office]," she said.
A public hearing for final adoption of the bill is scheduled for Saturday, Jan. 25, 2014, at 9:30 a.m. in City Council Chamber, Alexandria, Va. City Hall, 301 King Street, second floor.