Activist Amiri Baraka Laid to Rest
Legendary Poet Praised at Star-Studded Funeral
Stacy M. Brown | 1/17/2014, 7:11 p.m. | Updated on 1/20/2014, 5:03 p.m.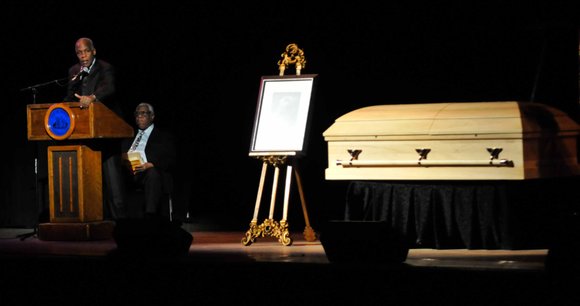 Actors, bagpipers, African drummers and several jazz musicians led a rousing funeral service Saturday Jan. 18 for famed activist and poet Amiri Baraka, who died at the age of 79 on Jan. 9, after being hospitalized with an undisclosed illness.
Actor Danny Glover, star of such films as "Lethal Weapon," "Escape from Alcatraz" and "The Color Purple," served as an officiant at the late activist's funeral service at Newark Symphony Hall in New Jersey.
"Baraka pushed me into acting and urged me to perform in a school production," said Glover, 67. "He helped to establish the Black Arts Movement and he left a legacy of community activism in Newark and elsewhere."
Tap dancer Savion Glover performed at the emotional service while poet Sonia Sanchez read a poem by Maya Angelou as many others, including the Rev. Jesse Jackson, looked on and later spoke at the funeral.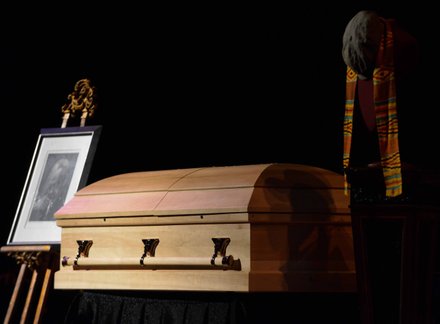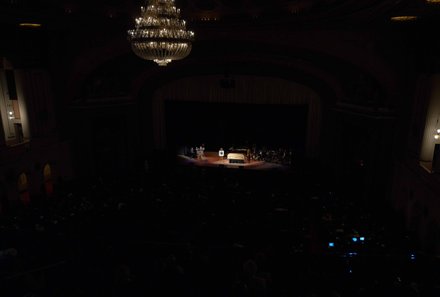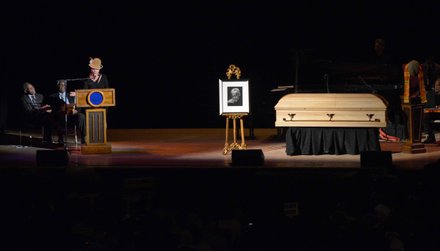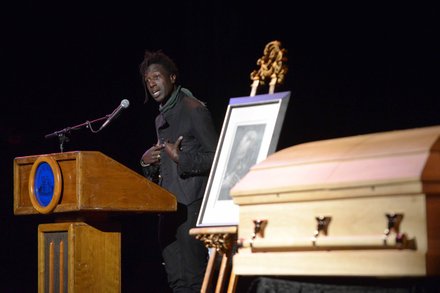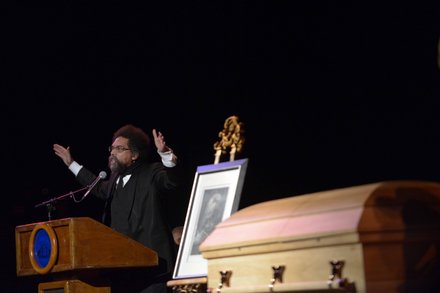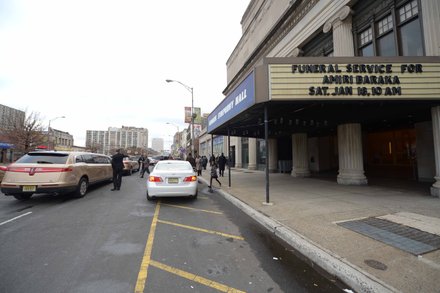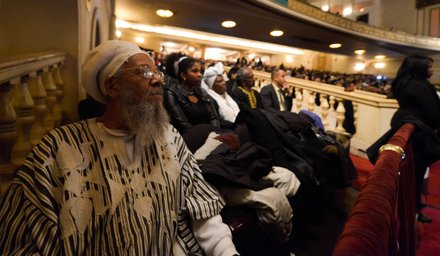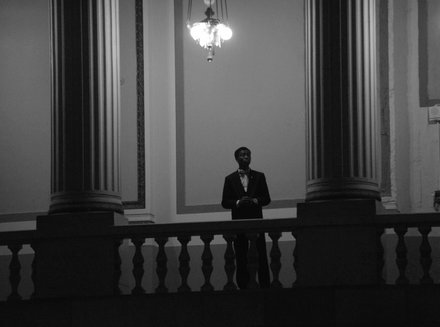 A dramatist and a poet, Baraka attended Howard University in Northwest as an undergraduate in the 1950s. He's credited with revitalizing the American theater through plays such as the "Dutchman," and "Slave Ship."
Equally as important, Baraka gained national recognition for his work that lead to a revival of African-American literature through poems, novels, essays, short stories, jazz operas, and music criticism.
"The Howard University community is deeply saddened by the death of artist and activist Amiri Baraka," said the school's interim president Wayne A.I. Frederick.
"As a luminary poet and playwright, his groundbreaking work transformed African-American literature and he touched the lives of our students, faculty and alumni as well as millions across the United States and the world. He truly will be missed," said Frederick.
Born Oct. 7, 1934, in Newark, N.J., Baraka leaves behind a wife, Amina, and eight children. In addition to attending Howard University, Baraka also attended Columbia University and The New School in New York, as well as Rutgers University in New Jersey.
In 1963, Baraka published "Blues People: Negro Music in White America," a seminal study of African-American music that explores the possibility that the history of blacks can be traced through the evolution of their music.
A year later, Baraka published "The Dead Lecturer," a collection of poetry, while he wrote the award-winning play "Dutchman."
Baraka earned a long list of awards and honors, including the James Weldon Johnson Medal for contributions to the arts, the American Academy of Arts & Letters award and the Poet Laureate of New Jersey.
Baraka also held the title of Professor Emeritus at the State University of New York at Stony Brook and the activist received recognition as one of the noted scholar Molefi Kete Asante's list of the 100 Greatest African Americans.
Bill Fletcher Jr., a writer, activist, and past president of TransAfrica Forum, which is located in Northwest and counts as the oldest African-American foreign policy organization in the country, told reporters that Baraka proved both a literary genius and a champion of global and domestic justice.
"Had he compromised on his principles, the system would certainly have rewarded him," said Fletcher, 59. "Yet, he refused to back down and remained defiant in the face of oppression and injustice."
Abdul Akbar Muhammad, a representative for Nation of Islam leader, Louis Farrakhan, told the group's official newspaper, The Final Call, that Baraka made an impact on the struggle for freedom and justice.
"Even when he changed his positions he stood on principle," Muhammad said. "He had a tremendous history and a tremendous legacy."
Lawrence Hamm, co-chair of the Newark-based Peoples Organization for Progress, also praised Baraka for his activism and for remaining steadfast despite facing many trials.
"Amiri Baraka was the spirit of revolution, the embodiment of what he talked about," said Hamm, 60, who became involved in the Black Power movement in the early 1970s during the Newark Riots and the Vietnam War.
Hamm became his school's representative to the Newark Federation of High School Student Councils during a teachers strike.
"Amiri Baraka was the first in the flesh leader that was not just talking about revolutionary transformation, he lived it, made it work," Hamm said.