Michelle Obama Turns 50, Embraces Milestone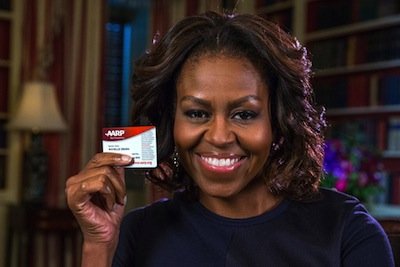 First lady Michelle Obama turned 50 Friday and said she's never felt more confident or clear about who she is as a woman.
Describing herself as "50 and fabulous" to People magazine in a recent interview, she addressed the subject of plastic surgery, asserting that women should have the freedom to do whatever they need to do to feel good about themselves.
"Right now, I don't imagine that I would go that route, but I've also learned to never say never," she told People.
Obama said her true message to women is to be healthy, stressing that she's never missed a health checkup, is examined regularly for mammograms and has had a colonoscopy.
On Friday morning, she tweeted a photo of herself holding her newly-issued AARP membership card, with the message, "Excited to join Barack in the 50+ club today… check out my @AARP card!"
President Obama turned 50 in 2011.
The first lady will be feted Saturday evening with a huge birthday bash at the White House.
Obama is among several female celebrities turning 50 this year, including basketball Hall of Famer Cheryl Miller, Emmy-winning comedian and actress Wanda Sykes and singer-songwriter Tracy Chapman.