Despite Benghazi, Hillary Clinton Pegged as Democratic Front-Runner in 2016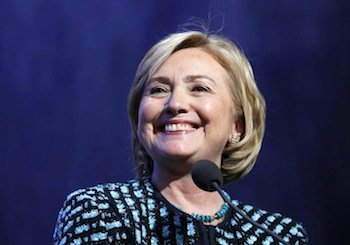 As Democratic supporters mull the possibility of another Clinton in the White House, and others question her achievements as secretary of state, conservative news outlets say the media's post-Benghazi image rehabilitation of Hillary Rodham Clinton is already underway.
Despite recent flattering profiles of Clinton by several major news outlets, a bipartisan report places significant blame on the Obama administration — particularly Clinton's State Department — for ignoring growing threats in Benghazi, Libya, and numerous requests for enhanced security, Fox News claims. The report also found that Islamic terrorists were responsible for the Sept. 11, 2012, terrorist attack in which U.S. Ambassador J. Christopher Stevens and three others Americans were killed.
Nevertheless, for the past 10 years, Clinton, 66, has topped the Gallup poll as America's most admired woman. And though she's been mum on whether she'll toss her hat into the 2016 presidential race, a "Ready for Hillary" super PAC has already started raising money and gearing up for a campaign.
If Clinton chooses not to run, it will open the door for a wide array of potential candidates, including Vice President Joe Biden, Maryland Gov. Martin O'Malley, New York Gov. Andrew Cuomo and Montana Gov. Brian Schweitzer.
But Larry Sabato, a political analyst at the University of Virginia, says that Clinton is far from a sure thing should she choose to enter the race.
"A consensus choice for a major-party presidential nomination is exceedingly rare," Sabato wrote in Politico. "Low job approval numbers for President Obama, should they persist, will make it difficult for any Democrat to win, even with the party's seeming Electoral College edge and growing demographic advantages among minorities and the young."