Area Youth Follow MLK's 'Blueprint'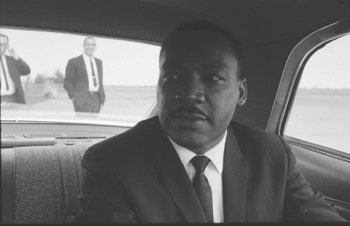 "In your life's blueprint should be a deep belief in your own dignity, 
your own worth, and your own somebodiness. Don't allow anybody to make you feel that you are nobody.… However young you are, you have a responsibility to seek to make your nation a better nation in which to live." — Dr. Martin Luther King Jr., "What is Your Life's Blueprint?"
Six months before his assassination, Martin Luther King Jr. spoke to a group of students at Barratt Junior High School in Philadelphia.
On an early fall night, the civil rights champion made it a point to remind young people of the importance of carefully planning for their future, noting that it would prove vital in helping them to realize their dreams.
"I want to ask you a question," King told the riveted audience. "What is your life's blueprint?"
King told his predominately young audience that they must have as a basic principle the determination to achieve excellence in their fields of endeavor. "You're going to be deciding as the days, as the years, unfold what you will do in life. What your life's work will be. Set out to do it well."
Many in the audience reportedly appeared to seriously ponder what the Nobel Peace Prize winner had asked.
King illustrated his main point by noting that whenever a building is constructed, there's usually an architect who draws a blueprint, which serves as the pattern for the eventual construction.
"A building is not well erected without a good, solid blueprint," he said.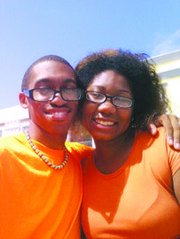 Kia Anderson, a 20-year-old married mother who also works full-time, enrolled in Prince George's County Community College earlier this month because she and her husband, youth pastor Reggie Anderson, have mapped out a plan that they hope will ultimately provide some of life's comforts for their infant son.
The couple, who live in Temple Hills, Md., also hopes that their plan, will also lead to a more fulfilling lifestyle for them, as well.
"I totally agree with Martin Luther King's philosophy of having a blueprint, a plan and a dream for life," said Reggie Anderson, 25.
"It was by his speech that I myself decided to walk in the calling of preaching and teaching and it has led me to become a minister. We should all at some point embrace that thought in life," he said.
"The 'Blueprint' speech by Dr. King is still important. Everybody needs a plan because a plan helps you to stay on track and it helps you to remember what your purpose is," said Kia Anderson, a fast-food employee.
Anderson said she's fortunate that her college tuition has proven affordable and that her new school schedule doesn't conflict with her work or take valuable time away from her close-knit family.
King's 1967 speech proved a wake-up call for the parents and grandparents of Jacob Landestoy, a sanitation worker from Landover, Md.
Landestoy, 22, said his father, a postal worker, and his mother, a seamstress, regularly spoke of King's dissertation and because of it they invested the family's limited funds wisely and taught him how to plan for the future.
"My parents and my grandparents each took that speech and said, 'if you fail to plan than you are planning to fail,'" Landestoy said.
"They also told me that whatever it is that I choose to do, even if it was waiting tables or washing cars, to do it to the best of my ability."
Like Landestoy, Olivia White, a Howard University student, said she believes that King's blueprint may not have meant everyone would be as successful as they'd hoped to, but if the late hero's speech were followed, there's little doubt that some level of happiness would result.
"Whatever you do, do it well and do it to where you're proud," said White, 20, reflecting King's words from the speech in which the fallen leader implored others to understand that, "If it's your lot to be a street sweeper, sweep streets like Michelangelo painted pictures. Sweep streets like Beethoven composed music, sweep streets like Leontyne Price sings before the Metropolitan Opera…and sweep streets so well that all the hosts of heaven and earth will pause and say, 'Here lived a great street sweeper who swept his job well.'"