BEN CHAVIS: MLK's True Legacy
Benjamin F. Chavis Jr., Special to The Informer | 1/22/2014, 3 p.m.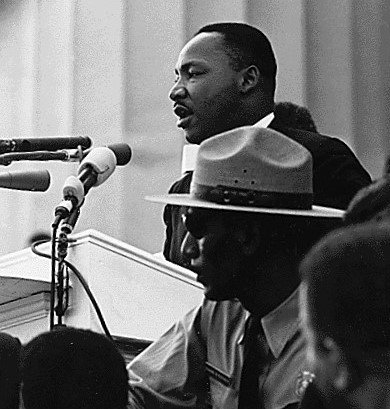 Support of universal health care and the Affordable Care Act should be viewed as a fundamental aspect of the living legacy of King. We are most affected by the absence of health care delivery to our families and communities. Yet, in too many of our communities there still appears to a slow response to the Affordable Care Act.
Dr. King new the importance of education at Historically Black Colleges and Universities (HBCU's). King's legacy demands more financial support for all HBCUs. We must also meet the challenge of curbing drop-out rates and the failures of the secondary school systems of education with respect to our communities.
Lastly, Martin Luther King's concept of "the Beloved Community" involved economic equality and development as a means of eliminating poverty. We should be encouraging the rise and training of a new young generation of entrepreneurs. If we want more jobs, then we have to have more businesses and employers who emerge from the communities that live in and serve.
Yes, the National Holiday for Dr. King is about remembrance and celebration. But it should also be about living the legacy of Dr. Martin Luther King Jr. everywhere people are crying out for a better life through freedom, justice and equality and economic empowerment.
Benjamin F. Chavis Jr. is president of Education Online Services Corporation and the Hip-Hop Summit Action Network.