D.C. Political Roundup: Henderson Criticizes McDuffie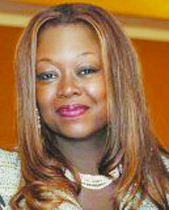 Thirty-one percent of those who rejected D.C. statehood initially in the survey changed their mind. Jenkins, 63, said that the poll results are useful.
"We are greatly encouraged by the survey results and believe that it can be used as a basis for further efforts toward achieving D.C. statehood in the very near future," Jenkins said.
Evans Supports East End BIDs
D.C. Council member Jack Evans (D-Ward 2) and a candidate for District mayor, has sponsored a bill that would create BIDs (Business Improvement Districts) in Wards 7 and 8.
The bill, entitled the "Business Improvement District Economic Development Act of 2014" would provide for the creation of BIDs with financial assistance of up to $500,000 for five years while a business tax base is further established within a given BID area. The bill will be funded by shifting funding for the Howard University Town Center in Northwest, which is having problems with its developer.
BIDs are commercial areas of the city that collect a self-imposed tax from property owners to provide services and programs that deal with cleanliness, economic development, maintenance and public safety.
BIDs are located in Ward 2 in downtown and Georgetown and Adams-Morgan in Ward 1, all located in Northwest, and in the Capitol Hill area of Ward 6 in the eastern quadrant. Evans said that the bill has the support of eastern business leaders such as Tom Brown and Stan Jackson.
"I am excited about the potential to support the development of BIDs east of the river," said Evans, 60. "Now that we have seen what a great idea BIDs are, I am hopeful we will be able to implement them in all areas of the city."