MLK: Books For Children, Teens & College Students
1/22/2014, 2 p.m.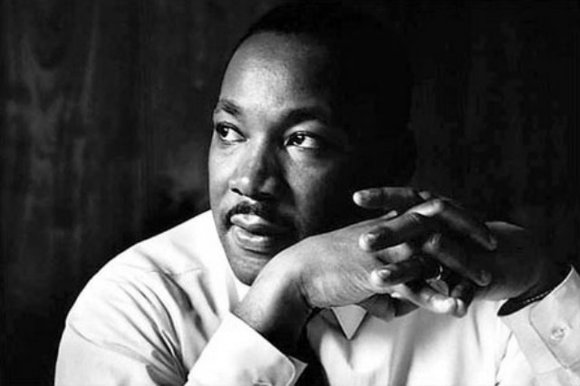 I Have a Dream
Martin Luther King Jr.
From Dr. Martin Luther King Jr.'s daughter, Dr. Bernice A. King: "My father's dream continues to live on from generation to generation, and this beautiful and powerful illustrated edition of his world-changing "I Have a Dream" speech
brings his inspiring message of freedom, equality, and peace to the youngest among us — those who will one day carry his dream forward for everyone." On Aug. 28, 1963, on the steps of the Lincoln Memorial during the March on Washington, Martin Luther King gave one of the most powerful and memorable speeches in our nation's history. His words, paired with Caldecott Honor winner Kadir Nelson's magnificent paintings, make for a picture book certain to be treasured by children and adults alike. The themes of equality and freedom for all are not only relevant today, 50 years later, but also provide young readers with an important introduction to our nation's past.
Happy Birthday, Martin Luther King
Jean Marzollo
This sensitively written picture book provides an introduction to the life of Dr. King, beginning with his birth and childhood through to his tragic death. In this simple biography, Marzollo explains the importance of Dr. King's work and his beliefs.
Martin Luther King Jr.: Dreaming of Equality
Ann S. Manheimer
Rev. Dr. Martin Luther King Jr. dreamed of ridding the world of racism, poverty, inequality, and violence. His passion and commitment led him to become the leader of the Civil Rights Movement and his non-violent approach to protest won him the Nobel Peace Prize in 1964. Dr. King's achievements and the movement he helped lead brought about the end of segregation and resulted in more changes in laws than during any other decade in America's history.
A Time to Break Silence: The Essential Works of Martin Luther King Jr. for Students
Martin Luther King Jr.
"A Time to Break Silence" presents Martin Luther King Jr.'s most important writings and speeches — carefully selected by teachers across a variety of disciplines — in an accessible and user-friendly volume. Now, for the first time, teachers and students will be able to access Dr. King's writings not only electronically but in stand-alone book form.
Arranged thematically in five parts, the collection includes nineteen selections and is introduced by award-winning author Walter Dean Myers. Included are some of Dr. King's most well-known and frequently taught classic works, including "Letter from Birmingham Jail" and "I Have a Dream," as well as lesser-known pieces such as "The Sword that Heals" and "What Is Your Life's Blueprint?" that speak to issues young people face today.