Bowser Protects Condo Residents from Being Priced Out
Bill to Keep Assessments Affordable While Maintaining Housing Units
1/23/2014, 3:40 p.m.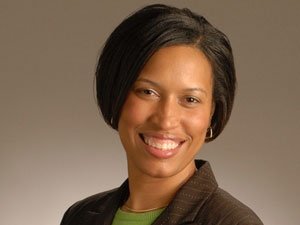 Ward 4 Council member Muriel Bowser introduced the Condominium Fee Fairness Act of 2014 at Thursday's Council Committee of the Whole meeting.
The bill will protect condominium owners from unreasonable increases in fees while still allowing associations to properly operate and maintain their buildings.
"Residents who work hard and play fair don't want to be priced out of their own homes," Bowser said. "But we also want to let condo associations govern themselves. My bill strikes that balance through a measured approach that includes access to a mediation program, better notices, and initial review of condo budgets and fees by the government.
"If we don't act to build better systems in place, we'll lose an opportunity to protect residents as well as vital housing in our city," she said.
Thousands of market rate condo units are produced each year and are an important source of housing in the District. Additionally, many of the inclusionary zoning and affordable dwelling units built under District government programs are in condos. An article written by Tara Bahrampour of the Washington Post highlighted the problems homeowners in the District of Columbia face because of rising community association fees associated with maintenance and operation of condo buildings.
The Condominium Fee Fairness Act, which was co-introduced by Ward 5 Council member Kenyan McDuffie, addresses these issues with the follow provisions:
· Unit owners will have access to a mediation program administrated by the Department of Housing and Community Development before their association can foreclose on them for unpaid fees or other obligations.
· Condominium buyers will be given notice at the time of purchase that will inform them about the governance structure and risks associated with owning a condominium, including fee increases.
· It provides the Mayor an enforcement power to review the proposed budget of a new condo to make sure assessments are fair and reasonable.
· It requires the Mayor to study condo fees in the District and publish an annual report so that adjustments to the law and regulations can be made accordingly, particularly for government subsidized affordable units.