D.C. State Board of Education Selects New Leadership
WI Web Staff | 1/23/2014, 10:37 a.m.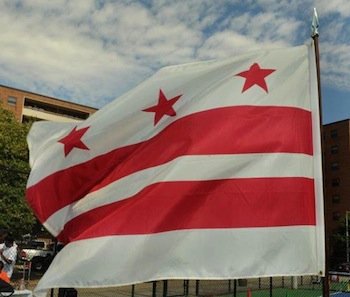 D.C.'s State Board of Education recently selected new leadership, unanimously electing Mark Jones as president and Mary Lord as vice president.
Jones, the board's Ward 5 representative, most recently served as the board's vice president and has been on the board since 2011. A life-long Washingtonian, he is the owner and president of M. Jones Companies, an organization that focuses on telecommunications and financial consulting. Previously, he served as the Deputy Chief of Staff to former Mayor Anthony Williams.
"I look forward to working with all of my colleagues, as well as the community, our students, teachers, principals, and other community stakeholders, to ensure that our education is top-notch," Jones said. "I also look forward to strengthening the relationship between the State Board and the Office of the State Superintendent of Education. In this coming year, I look forward to strengthening not only our internal processes, but working diligently to lead the Board to address issues facing our students — first of which is the selection of an Ombudsman for Public Education."
He replaces outgoing president Laura Slover, whom he lauded for her service.
"For the last two years, Ms. Slover has ably served this body, leading the State Board as it gained budget and personnel autonomy, established a new mission and vision, approved and supported the District's ESEA Flexibility Waiver, and leading the way towards approving new graduation requirements," he said. "Today, the State Board stands stronger now than it has even been before because of her leadership. I want to thank her for her service, and I look forward to continuing to work with her on the board."
Lord, an award-winning journalist and longtime Dupont Circle resident, is the board's at-large member and has served on the board since its inception in 2007. She is also president-elect of the National Association of the State Boards of Education.