Banks Bid Farewell to Payday Loans
Consumer Advocates Claim Victory After 2-Year Campaign for Reform
Charlene Crowell, Special to The Informer | 1/24/2014, 3:06 p.m.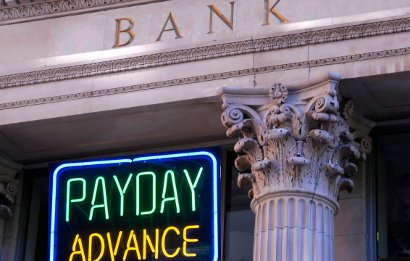 According to Wade Henderson, LCCR president and CEO, "Low-income people and people of color have long been targeted by slick advertising and aggressive marketing campaigns to trap consumers into outrageously high interest loans. We're simply advocating for reasonable regulatory oversight that ensures that low-income people won't be swindled out of the little money they do have at their disposal."
Reactions to the bank decisions resulted in cheers from consumer advocates. For example, Dory Rand, president of the Chicago-based Woodstock Institute said, "We applaud these decisions to stop offering these dangerous products. For too long, these products – like storefront payday loan products --have wreaked havoc on borrowers' finances and trapped them in a cycle of debt."
In short, it was the constant call for consumer protections that ultimately led to banks foregoing payday loans. By combining efforts on a single issue, advocates accomplished together what none might have done alone.
Here's hoping the rest of 2014 will be energized by the success of these early 2014 consumer victories. Perhaps federal regulators will soon put an end to all consumer debt traps. As we celebrate this key consumer victory, let us strive towards more financial reforms.
Charlene Crowell is a communications manager with the Center for Responsible Lending. She can be reached at charlene.crowell@responsiblelending.org.