COMMENTARY: The Winter Olympics Are Here — If Anyone Cares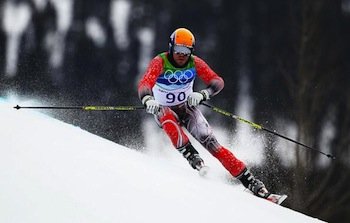 In just over two weeks, the 2014 Sochi Olympics will commence. I've begun my official countdown as we march toward the 22nd Winter Olympics opening ceremony on Feb. 6. I must admit, when I hear the word "Olympics, " I get excited about the 100-meter dash, boxing, basketball, swimming, etc.
Oh, that's right — this is the Winter Olympics!
Let's see now, that means bobsledding, skiing, snowboarding, curling, figure skating, etc. Oh yeah, figure skating, that'll get your blood going. If that doesn't get you pumped up, how about curling? OK, pardon my ignorance, but I don't even know what curling is. I may have seen it a couple of times, but I have no idea what it's about, what the objective is, or how you score points. When you score in curling do they even call them points? Please, someone educate me on curling. And for that matter, bobsledding and snowboarding as well.
For decades, my family, friends, peers and colleagues have considered me the "Sports Guy." Quite frankly, I've welcomed the brand. I bleed sports and have for the vast majority of my life. So when I encounter the Winter Olympics, it is one of the most humbling experiences I have ever had. I'm watching but I don't know what on Earth I'm looking at. I can tell you the name of the sport, but for the most part, that's where it ends.
For instance, there's a sport called luge. OK, without looking it up, I challenge anyone to tell me what luge is. Tell the truth, you don't know what it is either.
I'm starting to feel better already, now that I'm getting this off my chest. Over the years, I've watched several Winter Olympic Games and I'm still not able to fully get my arms wrapped around it. It's probably because I see so many of these events only once every four years. It doesn't help that a lot of these sports don't exist on a professional level. There may be professional exhibitions in figure skating, but there is no league where professional figure skaters compete against one another. So for the most part, once the Games are over, I only see these athletes in product endorsements. I never get to follow them through their professional careers.
I do feel some degree of comfort in knowing that I am not alone. On a recent visit to my local barbershop, I asked customers and barbers alike if they could explain curling, luge or snowboarding. In a sampling of more than a dozen African-American men, not one of them could. Only one of them, a barber, actually plans to spend a significant amount of time watching the Games.
Not only am I not familiar with the various sporting events, but I am not even familiar with the host city. When I think of Russia, I think of Moscow or Saint Petersburg. Sochi?! What's that? Where is it? Are you sure it's in Russia? Well, why have I never heard of it?