Obama to Hit P.G. County on Economy Tour
President to Visit Costco Following State of Union Address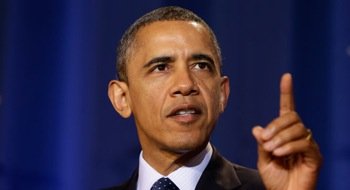 President Barack Obama will venture back into Prince George's County on Wednesday following his State of the Union address.
Obama will visit Wednesday a Costco store in Lanham, where he plans to speak about the economy. The trip will be a part of a brief tour in cities including Milwaukee, Pittsburgh and Nashville, Tenn., before heading back to D.C. to draw up plans to help individuals dealing with long-term unemployment.
The Costco visit will be at least the third time Obama has held an event in the county since taking office. He made a stop at Prince George's Community College in Largo in March 2012 and again in September 2013 when he spoke on expanding the nation's middle class.
For more Prince George's County/Maryland news, follow @JoshuaGarnerDC on Twitter.