D.C. Office of Tax and Revenue Kicks Off the 2014 Filing Season
dc.gov | 1/28/2014, 3 p.m.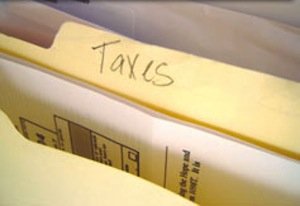 The Office of Tax and Revenue (OTR) is encouraging taxpayers to file their tax returns electronically. Filing electronically will save time and allow for a faster refund. By visiting www.taxpayerservicecenter.com, taxpayers will find links to electronic filing options, such as:
1) Free File: A unique free service which allows taxpayers to choose from a number of free tax preparation software that works best for their tax situation.
2) Fillable Form: This free online version of form D-40/D-40EZ and schedules allows taxpayers to fill in their tax information, sign electronically and e-file their return.
New this filing season:
• Prepaid Debit Visa Card: For 2013 individual income tax refunds, a prepaid
Visa card will be available as an alternative to paper checks and direct deposit. The prepaid cards will offer taxpayers multiple offers to obtain their refunds, and no bank account or credit check is required to enroll. Taxpayers can use the card to pay bills conveniently and securely, make purchases, and make in-person cash withdrawals at most banks.
• Birth Date: To combat identity theft, OTR is requesting that taxpayers indicate their birth date on their tax return. In addition, this information will be used to notify taxpayers of tax benefits based upon their age.
Municipal Bonds:
The Council of the District of Columbia has enacted legislation repealing the taxation of income from state and municipal bonds for individuals, estates and trusts. Under prior law, the tax was to apply to income from out-of-state bonds acquired on or after Jan. 1, 2013. As a result of the new legislation, interest earned by individuals, estates and trusts from out-of-state bonds remains exempt.
OTR in the community:
Throughout March, OTR will hold a series of Tax Resolution Days, in which representatives will be in the community assisting taxpayers in addressing individual income, business and real property taxes.
Taxpayers will receive assistance with:
• Registering a business
• Applying for real property Homestead or Senior Deduction
• Researching real property assessment
• Resolving a tax matter
Visit taxpayerservicecenter.com to view the list of locations.
EITC:
District residents may be eligible to increase their D.C. refund — as much as $2,457. Individuals who earned less than $51,567 from wages, self-employment, or farming and qualified for the federal Earned Income Tax Credit (EITC), may also qualify for the DC EITC.
DC EITC is a refundable credit. When the credit amount exceeds the amount of taxes owed, it results in a tax refund. DC EITC is a financial boost for working people.
Customer Service Office Hours:
Taxpayers requesting assistance may visit OTR's walk-in center at 1101 4th Street SW, Suite W270, from 8:15 a.m. to 5:30 p.m. Monday through Friday, or call (202) 727-4TAX (4829).