Alexandria Ends Street-Naming Requirement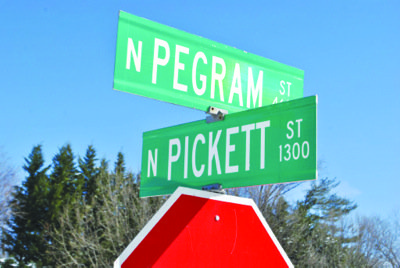 Sam Smith, 23, of Southwest Washington, D.C., testified that although he supported ending the street-naming practice, he wondered how ending it would affect tourism in Alexandria. Last summer the city launched a new branding effort that promotes Alexandria's historical background and landmarks, along with its restaurants, arts and shopping opportunities, to attract more national and international tourists to the city.
"Heritage tourism can make a lot of money for [Alexandria]," said Smith, a Civil War historian who is originally from Tennessee. "It might be worth [continuing to name new streets for Confederate officers and American history figures] to determine how much money is generated through heritage tourism." Smith joked that he was glad the council was eliminating the portion of the Code which banned bootblack stands. "Considering how they look, my boots could use some polishing right now," he said.
After the brief discussion, the Alexandria City Council voted 6-0 to discontinue the street-naming practice and other portions of the City Code which, as Wilson said "are clearly anachronistic in our city in 2014." Vice Mayor Allison Silberberg was absent and did not vote on any of the day's agenda items. The vote does not affect Alexandria's streets which are already named for Confederate military officers or American historical figures.