JESSE JACKSON: Response to President Obama's 2014 State of the Union Address
Jesse L. Jackson Sr., Special to The Informer | 1/29/2014, 6 p.m.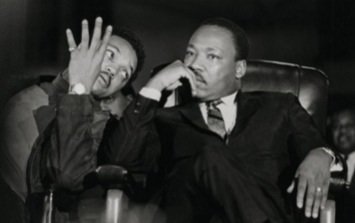 GUN VIOLENCE: While gun violence continues to kill Americans and bring tragedy to families and communities, the president failed to even mention common sense gun laws. Congress should pass reasonable gun legislation in order to reduce violent killings in America, reiterating his prior theme that the families of gun violence deserve a vote — up or down — from Congress.
BIG VISION AND BOLD ACTION: Challenges for the president and Congress remain. The Holy Bible tells us that without vision the people perish. In my judgment, what was missing in the State of the Union speech was a big vision and proposed bold action — a big vision and bold action of infrastructure investment to provide a foundation for private economic development; a big vision and a bold action plan for preserving our planet from negative climate change; a big vision and a bold plan to dramatically reform education for all of our children; and a big vision and a bold plan to provide safe, sanitary and affordable housing for all Americans.
CONCLUSION: The president's State of the Union address reflected a positive attitude that tells us he still has faith in the American people; that he is willing to work in a bipartisan manner with all of the American people's political representatives; and that he still believes that our democratic institutions can be responsive to the needs of the American people. It's time to engage the disengaged; empower those disenfranchised; turn cynicism into hope and pain into power. That's not a bad outcome for a State of the Union address.
Keep up with Rev. Jackson and the work of the Rainbow PUSH Coalition at www.rainbowpush.org.