LETTERS TO THE EDITOR: Well Done on MLK Coverage
1/29/2014, 3 p.m.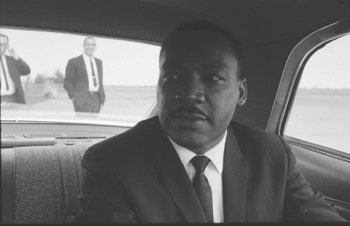 Your Martin Luther King Jr. supplement, "The Blueprint," is truly a winner. The introduction written by Special Editions Editor, Shantella Y. Sherman, was extremely thought provoking, and set the stage for what I think was the best collection of articles, interviews, photographs and commentary about Dr. King and his legacy I've seen in one publication in some time.
I have to say I even enjoyed reading the advertisements. It must take a lot of hard work putting together such an inspiring piece of work, and you and your whole staff should be congratulated. I know you probably feel that it's your job, but as a member of the community I would like to say "thank you" for bringing to us such wonderful work to educate us, inspire us and, first and foremost, for our reading enjoyment.
Margaret Osborn
Arlington, Va.
An Inspirational Testimonial
What a wonderful story written by Dorothy Rowley, "Obamas Support Expanded College Opportunities," in the January 23rd edition of The Informer. The educational struggles and eventual triumphs of the young man, Troy Simon, highlighted in the article are both heartwarming, inspirational and a fantastic example for all of us to follow in many ways.
Unfortunately though, our community has far too many young people who face similar problems as Mr. Simon, but don't have the same dedication or fortitude to make changes in their lives.
The president's effort to increase opportunities for low-income students to attend and graduate from college is very honorable, but if they are not prepared to do college level work, what good does it do? Students who are not prepared usually fail or get frustrated and leave school without graduating, with nothing to show but the burden of repaying student loans.
There should be more of an effort to increase the support for parents and teachers in our elementary, middle and secondary schools to ensure that they have the tools necessary for preparing students for the challenges of higher education. That's the best way to ensure more young people attend college.
John J. Rogers
Washington, D.C.