P.G. County Schools CEO Wraps Up 100-School Tour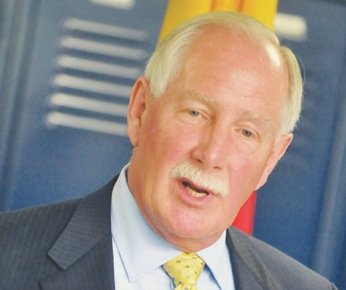 The CEO of Prince George's County Public Schools is making his last stop on a 100-school tour he pledged to make shortly after taking the helm of the school district.
Kevin Maxwell was scheduled Wednesday to visit Capitol Heights Elementary School. The school was recently recipient of the 2014 Maryland Excellence in Gifted and Talented Education award, which recognizes public school programs that offer strong talented and gifted education.
Maxwell is seeking approval for a proposed $1.7 billion school budget from the school system's board of education for the next fiscal year. The proposal includes the expansion of immersion courses, such as the partial Spanish language immersion program at Capitol Heights.
For more Prince George's County/Maryland news, follow @JoshuaGarnerDC on Twitter.