State of the Union: Read Between the Lines
Dr. Wilmer J. Leon III | 1/30/2014, midnight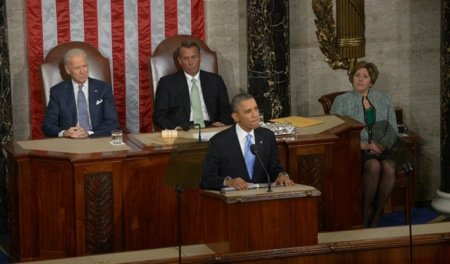 President Obama stated, "…because of the extraordinary troops and civilians who risk and lay down their lives to keep us free, the United States is more secure." That depends on how you define "secure." He did allude to the fact that the nature of warfare is changing from symmetrical to asymmetrical. The days of state-based uniformed soldiers squaring off in the geographically defined battlefield are becoming passé.
The president said, "You see, in a world of complex threats, our security and leadership depends on all elements of our power — including strong and principled diplomacy." That sounds great but what has to happen in order to truly make America safer is a fundamental change is perspective. Diplomacy from the perspective of "American Internationalism" (as former President Bush called it) or what's in the best interest of America is in the best interest of the world will no longer carry the day.
The president said, "So even as we actively and aggressively pursue terrorist networks — through more targeted efforts and by building the capacity of our foreign partners — America must move off a permanent war footing." Really? Does anyone actually believe that the guy who has allowed John Boehner (R-OH), Eric Cantor (R-VA), and the Tea Party interests to run roughshod over him will actually take on the military industrial complex? I think not.
In the context of diplomacy, and talking about Tran, Syria, Afghanistan, Africa, etc. President Obama sent the clear message of business as usual when he said, "As we speak, American diplomacy is supporting Israelis and Palestinians as they engage in difficult but necessary talks to end the conflict there; to achieve dignity and an independent state for Palestinians, and lasting peace and security for the State of Israel — a Jewish state that knows America will always be at their side."
America has not been an unbiased arbiter in this conflict. America has sided with Israel at every turn even contradicting UN directives and violating international law. For President Obama to put this in the context of a "Jewish state" translates to the direct as well as tacit support of the construction of Israeli settlements and displacement of Palestinians. He's signaling ongoing American support for "a system of control" in the Israeli-occupied West Bank that includes Jewish-only settlements, the ID system, separate roads for Israeli and Palestinian citizens, military checkpoints, discriminatory marriage laws, the West Bank barrier, the use of Palestinians as cheap labor, and inequities in infrastructure. President Obama's support of the "Jewish state" directly contradicts former South President Mandela, Archbishop Desmond Tutu and other South African leaders who have equated and continue to equate Israel's regime to apartheid or worse, calling for boycott, divestment and sanctions.
It also tacitly supports what the Christian Science Monitor calls the deportation of more than "…60,000 Africans mostly from Eritrea, Sudan, and South Sudan have come to Israel fleeing harsh dictatorships, oil conflicts, and genocide. Israel must stop the inhumane deportations and unjust detention of these migrants and instead implement a comprehensive refugee policy."