D.C. Students Kick Off Black History Month, New Orleans Style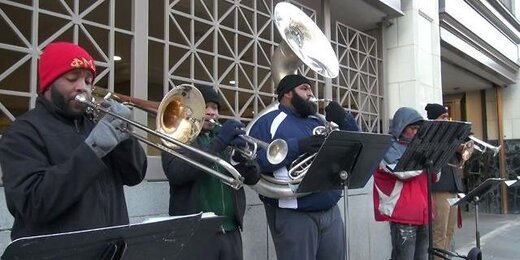 Students from Thurgood Marshall Public Charter Academy and Anacostia High School in Southeast will kick off Black History Month on Saturday, Feb. 1 with a host of activities, including a parade featuring the popular New Orleans-inspired Dupont Brass band.
The daylong event, which is hosted by the Academy and themed "N'awlins Style," is a showcase of the rich history and cultural influences of New Orleans.
The excitement begins at 11 a.m. when the parade proceeds along Martin Luther King, Jr. Ave. where the Academy is located, and circles the neighboring community.
"Every year, the arts program at the Academy presents program where students explore an aspect of African-American culture of which they may not be aware," said Gisele Pole, the school's director of development. "This year we're celebrating New Orleans and there will be a lot going on throughout the day, with a jazz band party feel."
The festivities will culminate at the Academy's gymnasium with activities including storytelling, stilt-walking and dancing, Pole said. At the end, there will be a funeral procession celebrating late jazz icon Louis Armstrong.