Centric to Air D.C. Emancipation Day Town Hall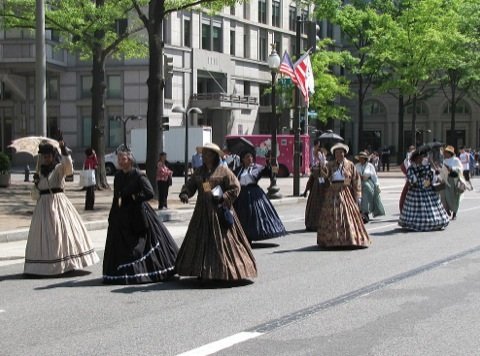 Cable channel Centric will air a two-hour special dedicated to the 2014 D.C. Emancipation Day Town Hall on July 4, Council member Vincent Orange (D-At Large) announced Wednesday.
The channel, which is owned by BET Networks, will broadcast the event from 7-9 a.m.
The town hall, held April 13 at the Lincoln Theatre in Northwest, was moderated by media personality Robyn Murphy and featured panelists Hammer, Chuck D, Monie Love and Toni Blackman, as well as GlobalGrind.com President Michael Skolnik.
Emancipation Day is celebrated in D.C. on April 16, the date that President Lincoln freed all slaves in the city in 1862.
Orange, who successfully spearheaded efforts to make Emancipation Day a city holiday in 2005, said that he cannot think of a better way to celebrate the Fourth of July than watching a television show that focuses on freedom for American citizens.
"Centric and BET have been greater supporters of Emancipation Day and recognized early on how important the celebration is to the District and the United States," Orange said. "Their support will help ensure that viewers across the nation are made aware of this very important day in American history."