D.C. EDUCATION BRIEFS: Teacher Job Fair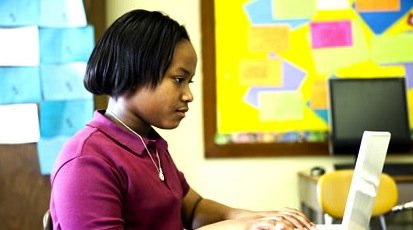 As the 2014-15 school year approaches, officials anticipate having a lot of teacher slots to fill.
Part-time teachers or those seeking a voluntary transfer should attend one of the DCPS job fairs being held Thursday, July 10 and Monday, July 21. Teachers can also contact principals at schools where vacancies are posted. Locations for the job fairs will be announced later.

For more information, call the Washington Teachers' Union at 202-293-8600.
Summer Enrichment Program
The school system has collaborated with the University of Connecticut's Neag Center for Gifted Education and Talent Development and plans to offer an exciting summer program for 100 middle school students. The four-week program, based on the School-wide Enrichment Model, involves six schools.
The program will be held from 9 a.m. to 1 p.m., July 7- Aug. 1 at Kelly Miller and Hardy middle schools in Southeast, with free breakfast and lunch being served.
Participants will start the program by listening to a guest speaker or watching a film in a specific subject area such as science, math, creative writing, social studies, or the arts.
Students will be asked what piqued their interest, and then be given the resources and time to conduct additional research.
The students will also work with their peers to solve problems related to their interests. Completed projects will be displayed at an event at the end of the program.
Deal Middle School Gives Back
Students from Alice M. Deal Middle School in Northwest recently found a way to give back to their community and school at the same time.
During the school's 5th annual "Deal Gives Back" service day bonanza on June 4, the students performed a variety of tasks that included packing sandwiches, writing greeting cards and weeding gardens. And, they did everything with a smile.
This event derived from efforts to demonstrate the ideals of the International Baccalaureate curriculum – which encourages students to serve their communities. More than 1,300 Deal students and staff assisted with tasks throughout the District, and in doing so, they made a real impact while learning to practice compassion and caring for others. The "Deal Gives Back" project represented a culmination of all of the school's service-learning activities that occur throughout the school year.
Chancellor: 'Thank You!'
Chancellor Kaya Henderson recently ended the school year by expressing her appreciation to students, faculty and staff for making 2013-14 a banner year.
The chancellor said in a letter that the current year had been successful, but there's still much more work ahead in making DCPS a model system for the nation.
"[Its] been one for the record books, and while I'm sad it is over, I want to share a little about what made me so proud this year," Henderson, 43, wrote. "We set the bar high at the beginning of the school year and each month, we saw more and more reasons to celebrate."