Parents Demand Delay in School Boundary Change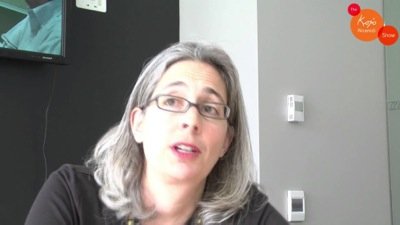 Following nearly two years of inquiries from parents about school boundaries and feeder patterns, Mayor Vincent C. Gray, his deputy mayor for education and the schools chancellor agreed that after decades of significant population shifts and school closings, the time had come to move forward.
In January, Gray announced to the dismay of many with vested ties to the public schools system, plans to redraw school borders and subsequent feeder patterns that would impact tens of thousands of students, and take effect in 2015-16.
"The District has waited more than 40 years to engage in this highly complex exercise and any decisions will have far-reaching implications for families and communities across the District," said David Catania (I-At Large), 46, chair of the D.C. Council's education committee. "As such, it is in the best interest of current and future students that we take the time to get the final plan right, rather than hastily move forward in order to meet an artificial deadline."
But Gray, a lame duck mayor, didn't anticipate losing the primary nor having to face the enormous resistance of parents. However, many of them want improvements in the schools before the boundaries are redrawn, and have suggested that the plan be put on hold until a new mayor takes office.
"I don't think the timing is right, now that the position of the city's chief executive is about to be changed," said Thomas Byrd, vice chair of the Ward 8 Education Council. "And from what I'm hearing, all of the candidates are communicating that they will go in the direction of slowing things down," said Byrd, 58, who added that the issue has parents confused about how the changes would affect the quality of schools now labeled as high-performing.
"So aside from boundary changes, the prevailing issue in all of this is accessibility to school quality for all students," he said.
The redistricting plan primarily seeks to improve the schools system by addressing overcrowded or underused schools and travel and safety issues.
It will also help to determine what rights students have to remain in a school, and what rights they have in transferring to other schools.
"When people in our community talk about boundary changes, we've already got a school that's closed – so we need to look at how the redrawn lines will ensure that our children are going to a school that provides safe passage and is convenient to their homes," said Pho Palmer, a Ward 8 parent and advisory neighborhood commissioner.
Arlene Marcus, 41, a single mother of three children also weighed in on the issue.

"We live in Ward 5 and two of my children are at Eastern Senior High School when they would have been at Spingarn Senior High School, except that's been closed," she said. "Phelps which is also in our community, wasn't really an option, so my children are actually out of boundary. If the lines are redrawn and they get reassigned to Ballou or Anacostia – I wouldn't be too happy."