Questions Linger in Mayor's Race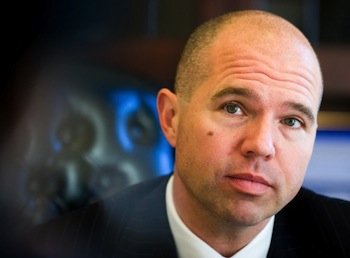 As he surveys the political landscape, Joslyn N. Williams is left shaking his head.
Mayor Vincent C. Gray, the person the veteran union leader supported in this year's mayoral campaign, sits on the sidelines after losing the Democratic nomination on April 1. Three weeks before the primary, U.S. Attorney Ron Machen, Jr., brought political super donor Jeffrey E. Thompson before a judge to say that Gray was fully aware of illegal money donated to his 2010 campaign.
Now, said Williams, president of the Metropolitan Washington Chapter, AFL-CIO, the election has been thrown into disarray with Gray's untimely exit.
"I think it changes the whole complexion of the race because he had a record to defend or put before voters," said Williams of Gray. "Now, you have two individuals who don't have a record except their votes on the council. At the end of the day, it's not worth spit in a spittoon."
"They'll run on the vision and who'll make that real and whoever runs will be running on faith."
The two individuals to whom Williams refers are D.C. Council members David Catania and Muriel Bowser. Last month, former Council member Carol Schwartz joined the fray.
Schwartz, 70, served for 16 years as a Republican holding an At-Large seat. After losing, she stayed out of the public eye for five and a half years. Schwartz, now an independent, said she felt compelled to enter the race because of concerns about the direction elected officials have taken the city. In a June 6 statement and subsequent interviews, she also expressed concerns about longtime residents being pushed out because of gentrification and the scandals and corruption that have embroiled the council.
Schwartz's entry into the race recalibrated – some say muddled – the race. Her popularity, legislative experience and record make her attractive to many but she acknowledged the mountain she has to climb.
Williams said he's doubtful that Schwartz will win.
"She'll lend some drama to the campaign but will not have significant impact," he said.
Longtime D.C. resident Francis Campbell agrees.
"I've been reading and I've gotten mail from the candidates," he said. "As colorful as she was and as experienced as she proved to be, her time may have passed. Her last-minute jumping in will take votes from Catania."
Campbell, 67, a Ward 6 resident and advisory neighborhood commissioner for more than a decade, says he wishes he could embrace a candidate unabashedly but politicians' past actions have colored his perspective.
"I'm cautiously supporting Miss Bowser. After attending some meetings and talking to her, I have a better feel for what she will accomplish as mayor."
That being said, Campbell added, he's jaded by past history.
"Politicians have a tendency to tell you they'll get it done. Then when they get into office there are restraints and other issues that stop them from doing what they promised."
There's real tension between Schwartz and Catania. During an appearance on the Kojo Nnamdi Show, she refused to call his name and explained that she lost her council seat when he joined a group which raised copious amounts of money to unseat her. Speculation in Catania circles suggests that she entered the race to help the Bowser campaign, a charge she strenuously denies.