Remembering Bobby Womack
Soul Genius Dead at 70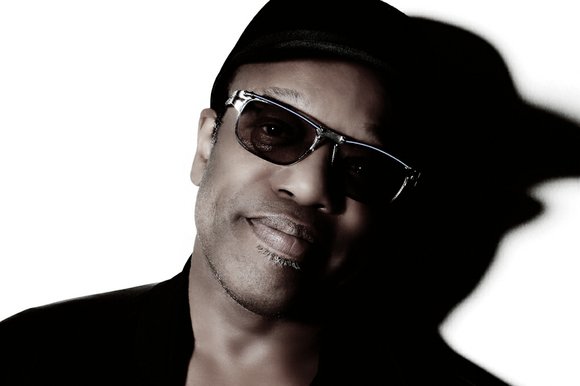 Going across 110th Street will never be the same.
Bobby Womack, the legendary soul singer who once worked with the late Sam Cooke and the musical genius who wrote hits for the Rolling Stones and others, died on Friday, June 27 at the age of 70.
"Bobby Womack was a pioneer. He was one of the first songwriters in the black community to acknowledge the British music invasion of the 1960s," Kim Fowley told Billboard Magazine. Fowley, Cooke and Womack shared the same California-based entertainment lawyer, Walter E. Hurst.
"[Womack] would kibitz with us white rock guys and sit in one of Walter's chairs talking shop. Bobby was a wonderful person who was kind, informative and encouraging. He understood the rock music game for what it was," said Fowley, 74, who's best known for such hits as, "Love is Alive and Well," and "Born to Be Wild."
Harvey Kubernik, an author and music writer who penned several bestselling books including, "A Perfect Haze: The Illustrative History of the Monterey International Pop Festival," recalled his 40-year friendship with Womack.
"I remember once in 1983 at a restaurant in Hollywood immediately after I [broke up] with a girl who I thought I was deeply involved with. I was definitely in the bummer tent and in walked Bobby Womack who had just left United Artists Records up the street on Sunset Boulevard," said Kubernik, 63.
"He pulled up a chair and patiently listened to my saga. Bobby took a long and deep breath, lit a Kool menthol cigarette, and then explained to me some real facts of life about skin, sin and particularly the fascinating aspects of women, concluding with, 'Man, where you think all of my songs come from?'"
Born in Cleveland on March 4, 1944, Womack's upbringing proved both strict and religious. However, in his biography published on the website Allmusic.com, Womack noted that his father encouraged him and his brothers to pursue music.
He joined his brothers, Cecil, Curtis, Harry and Friendly Jr., to form the gospel quintet, the "Womack Brothers." In 1953, the group opened a local show for the "Soul Stirrers," and that's when Womack met and befriended Cooke, who eventually renamed the brothers' group, "The Valentinos," and turned them into R&B sensations.
In 1962, the brothers scored a Top 10 hit on the R&B charts with, "Lookin' for a Love," and Cooke sent them on the road to back James Brown.
Womack wrote the 1964 song, "It's All Over Now," which Mick Jagger and the Rolling Stones quickly covered. The song became the English rock stars first U.K. No. 1 hit.
However, just three months after Cooke's death, Womack married his mentor's widow, Barbara Campbell, causing many in the music industry to steer clear of the new couple and, for a time, they blackballed Womack.
To make a living, Womack landed a job as a guitarist for Ray Charles and eventually became one of Wilson Pickett's favorite songwriters, contributing to such big hits as "I'm in Love," and "I'm a Midnight Lover."