Norton: St. Elizabeths West is Still On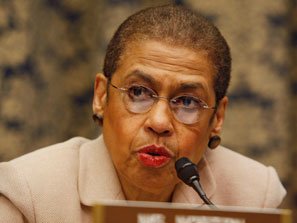 D.C. Delegate Eleanor Holmes Norton announced Thursday that the St. Elizabeths West complex in Southeast is slated to receive a substantial amount of federal funds and the building of the huge project will proceed, contrary to several reports.
Norton (D) said the Senate Appropriations Committee's fiscal 2015 Department of Homeland Security (DHS) appropriations bill provides $48.6 million for consolidation of the DHS headquarters, which is currently under construction in Ward 8. With a construction appropriation for $190 million for fiscal 2014, both years' funds will pay for the center building for the Homeland Security secretary, staff and operations.
"These new 2015 funds are a welcome sign that Congress still considers construction of DHS critical to the agency's mission, as it is to the community east of the Anacostia River," Norton said. "I am disappointed, but not surprised, that the House DHS appropriations bill does not provide funding for the headquarters consolidation, but the Senate has been steadfast in supporting the project with critical funds."
St. Elizabeths West, which already houses the U.S. Coast Guard, will rival the Pentagon in size and scope once construction of the DHS headquarters is complete.