Anthony Williams Endorses Bowser for Mayor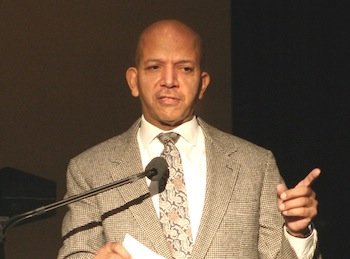 Former D.C. Mayor Anthony Williams has publicly endorsed Council member Muriel Bowser's quest to become the next mayor of the District.
Williams made his announcement Friday at Palisades Park in Northwest after marching with Bowser and about 60 of her supporters in the 48th Annual Palisades Citizens Association Fourth of July Parade, calling her the best person for the job.
"Muriel Bowser is the right person to continue the momentum of good government — and turn up the heat for more," Williams said. "She has demonstrated resolve and the know-how to sustain the journey our city has begun."
Bowser, who will likely face fellow Council member David Catania (I-At-Large) and possibly former Council member Carol Schwartz (I) in the November general election, called Williams' nod an "honor."
"Mayor Williams is one of our city's most respected and admired leaders," she said. "More importantly, he understood the need to set a bold vision for the District of Columbia, buck the status quo and ensure a government that works for all residents."
Bowser, the protégé of former Mayor Adrian Fenty, has also garnered the support of former Mayor and fellow Council member Marion Barry, but current Mayor Vincent Gray, whom Bowser defeated in the Democratic primary, has not as of yet backed her candidacy. Sharon Pratt, another prominent former D.C. mayor, also has not publicly endorsed a mayoral candidate.
Williams, who served as mayor from 1999 to 2007, said supports Bowser's plan for education reform, a key issue in the 2014 mayoral campaign.
"It would be a terrible mistake to press the pause button on education reform now," he said. "I'm confident Muriel will keep education reform going, focusing on middle schools and replicating the schools that work."
Williams also said that Bowser's idea of having a deputy mayor that will focus exclusively on development east of the Anacostia is a good one and the kind of fresh thinking the city needs.
"Right now, our city needs a mayor not only with the leadership, management and focus that I sought to bring to the table, but someone equally equipped to address the divides in the District between the old and the new, and the served and underserved," said Williams, who is largely credited for making the city the booming metropolis it is today. "She is the best candidate for the job and I'm confident she will be a great mayor."