Beware of Prepaid Card Scams
Lucy Drafton-Lowery, Public Affairs Specialist, D.C. Department of Insurance, Securities and Banking | 7/8/2014, 4:47 p.m.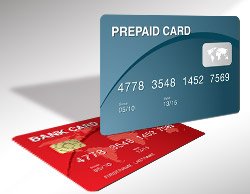 It never stops – there's always someone working on new ways to get your cash. Con artists are using the popularity of prepaid cards to prey on unsuspecting victims. Prepaid cards are everywhere from grocery stores to gas stations. This is how they work: They are similar to a debit card except they are not linked to a bank account. Instead you put money on the card, and you can only spend the amount of money you load to the card.

Prepaid cards can be purchased at a bank, online or at convenience stores and major retailers or such as Walmart, Walgreens or Rite-Aid. You can use the card to, for example, buy items online, pay bills or send money to others. Although these cards may be a convenient way to pay for purchases, you need to understand the key terms and conditions before you obtain one. Many prepaid cards have hidden fees with confusing disclosure forms and even worse – they have no regulatory protections like bank accounts and credit cards have.
Once you load money to your prepaid card, protect it like it's your credit card or cash. Each prepaid card has a bar code and a PIN number that can be used to access the funds on the card. Con artists are finding ways to steal your money by gaining access to these codes or PIN numbers to wipe out your account. This scam is convenient for con artists because these funds are not insured against loss and once the money is gone, it's untraceable.
Scams that involve prepaid cards can work in different ways. Here are four prepaid card scams to avoid:
• Cellphone Scam. You are at a checkout counter and an observer is standing over you with his camera phone to snap digital pictures of your name, your card and the expiration date.
Prevention: Be aware of your surroundings. If a person is standing too close that might be an indication they are trying to see or take pictures of your card number and PIN. Ask them to give you some room. When entering your PIN, use your other hand to shield the keyboard.
• Grant Scam. The "grant scam," is a type of advance payment scam in which victims receive what seems to be a grant award check, generally one they did not apply for, with a request that they wire part of the payment back to cover some fictitious fees. The victim is then asked to use their prepaid card and provide them with the bar code information on the back of the card. The rest is history.
Prevention: Whenever someone calls offering you a free grant, never share your card number and hang up if you didn't apply for the grant in the first place – it's likely to be a scam.
• Utility Scam. This involves callers claiming to represent utility companies, demanding payment for a past-due balance through a prepaid card, and threatening to disconnect the service if immediate payment is not made.