Initiative Steers Black Males to Teaching Profession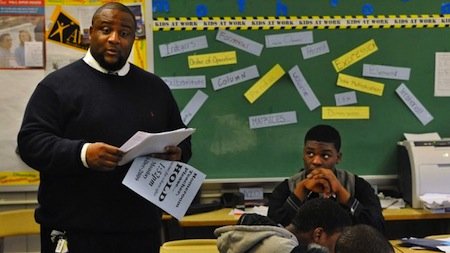 A group of African-American male educators and administrators in Pennsylvania have joined forces to encourage youths to consider a career in the teaching profession.
The team, whose members come from several institutions of higher education in the state, recently launched the "Black Men Teaching Initiative," which will use workshops, mentorships and other resources to motivate African-American males to attend college with the intent to become teachers, the Atlanta Black Star reported.
While the Pittsburgh Post-Gazette has reported that less than 2 percent of the nation's teachers are Black males, research last year by Ivory A. Toldson of Howard University indicates that the top occupation for black men with at least a bachelor's degree is elementary and middle school teacher, followed at No. 5 as a secondary teacher, No.6 as an education administrator.
Toldson also wrote that although "one article suggests that black males are underrepresented in the teaching profession because they prefer to pursue more lucrative careers," it infers that because black males have had negative educational experiences, they are less likely to choose a career in education.